It Solution Stuff provide a collection of tutorials about PHP, Laravel Framework, Codeigniter Framework, Mysql Database, Bootstrap Front-end Framework, Jquery, Node JS, Ajax Example, APIs, CURL Example, Composer Packages Example, AngularJS etc. You will find the best example an article about PHP Language. So you can also search tutorial from bellow search box.
Please Subscribe Your Email Address, We Will Notify When Add New Post:
Category
Latest Post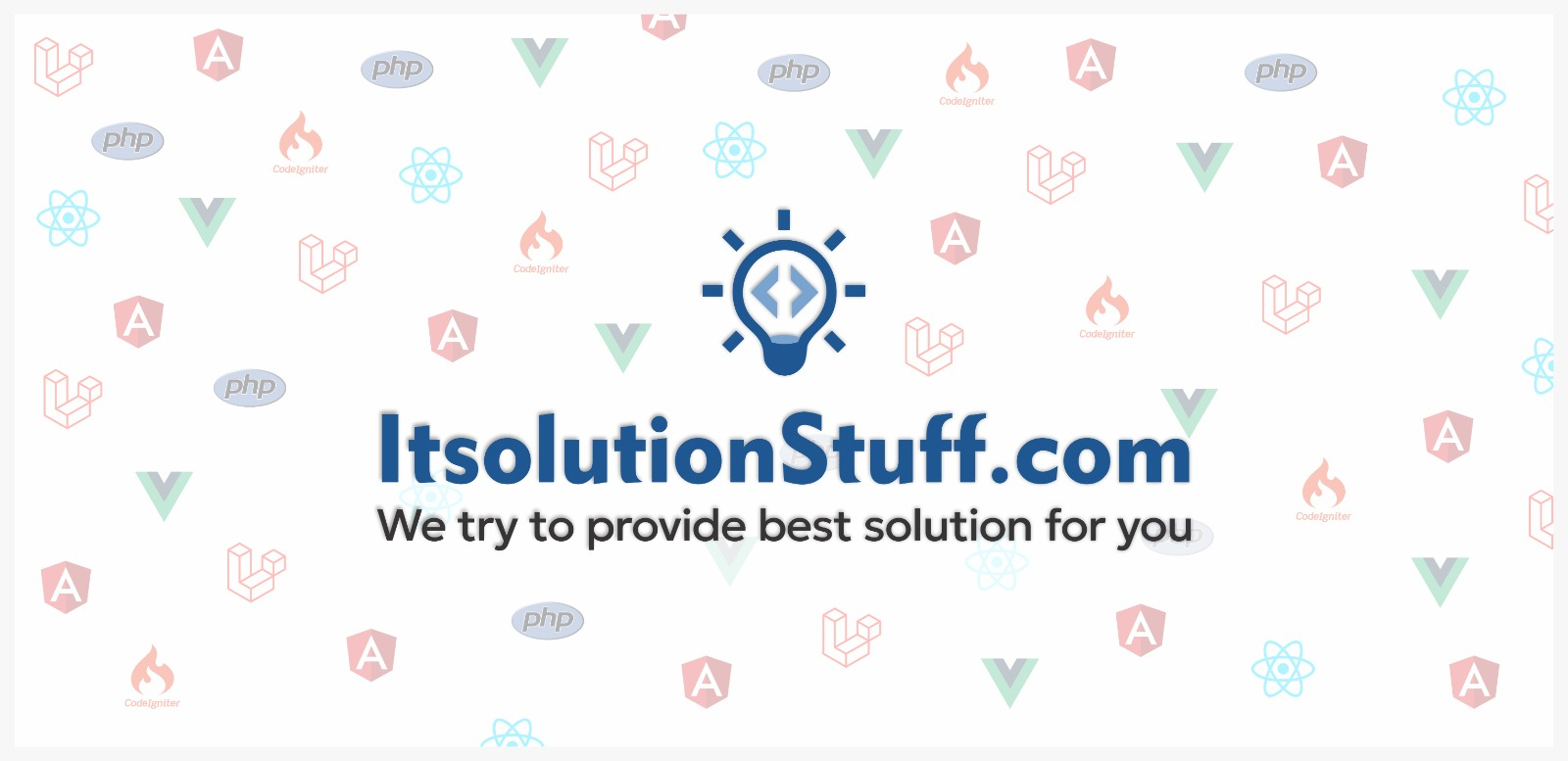 Sometimes, we require to get age from birthdate using mysql select query, we can do it in programming like php,.net and etc framework but if we can do it using mysql query. In bellow example mysql query you can learn how to get age from date field. We can get age value from using mysql DATEDIFF(). S.....
---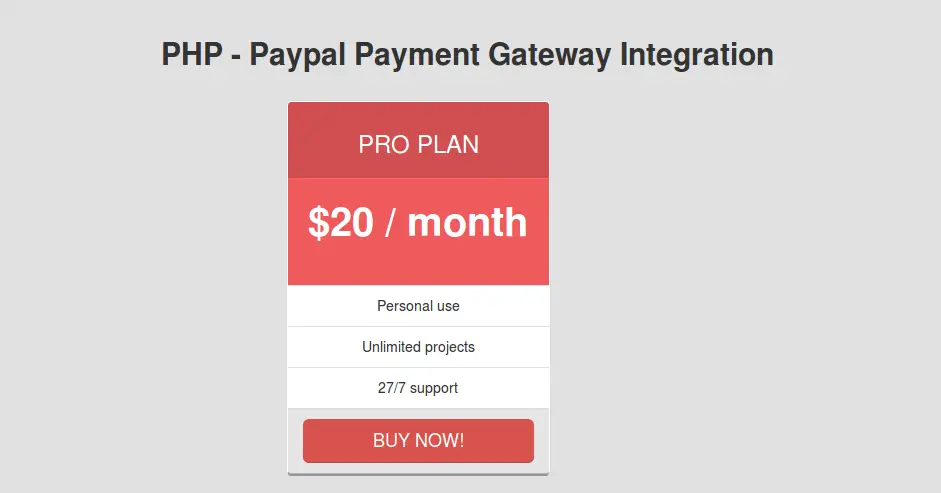 In this post i am going to give you example of how to integrate payment Paypal gateway in php with demo. It is very simple to use paypal payment method in your native php website because you don't need to use any api for paypal payment gateway integration. Paypal provide very simple way to do this a.....
---
---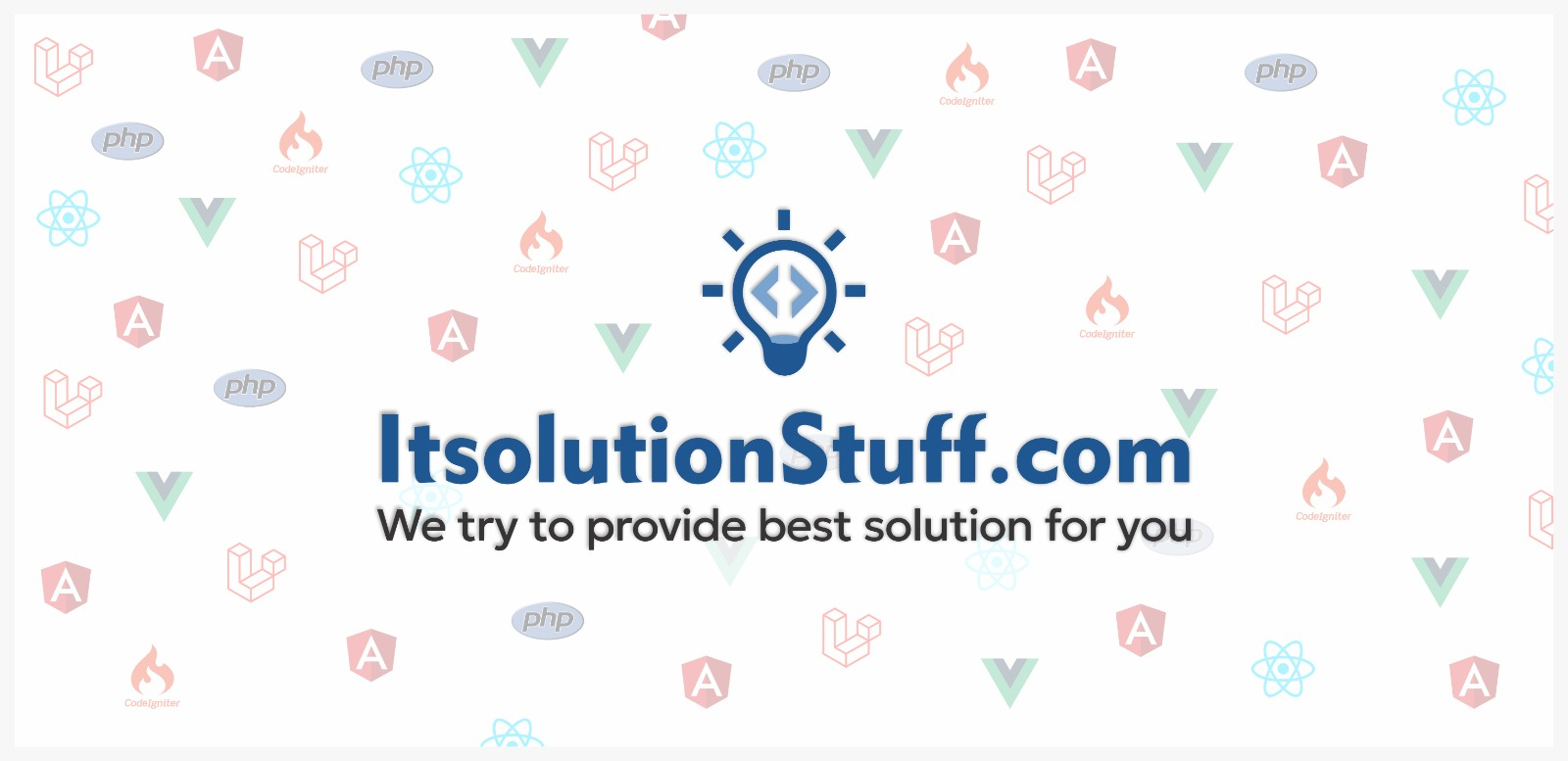 Whenever you need to get configuration files value then you can set using config helper in Laravel 5. In my previous post i added how to get config file value in laravel 5. If you are working on Laravel 4 then you should use Config facade for get and set value of config file. Maybe sometimes we requ.....
---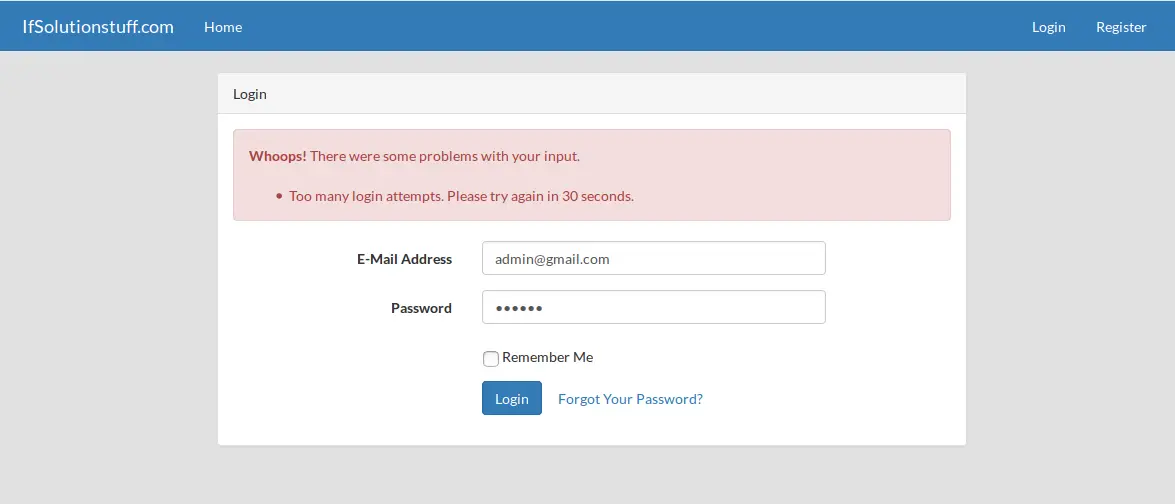 login throttle is for security purpose, throttle will help to block user for sometime if he write wrong username and password many times. Like, if you want to give 5 try to login with wrong password but if he will 6 try then it will block for 1 minute or 5minutes as we set. So, it will very secure f.....
---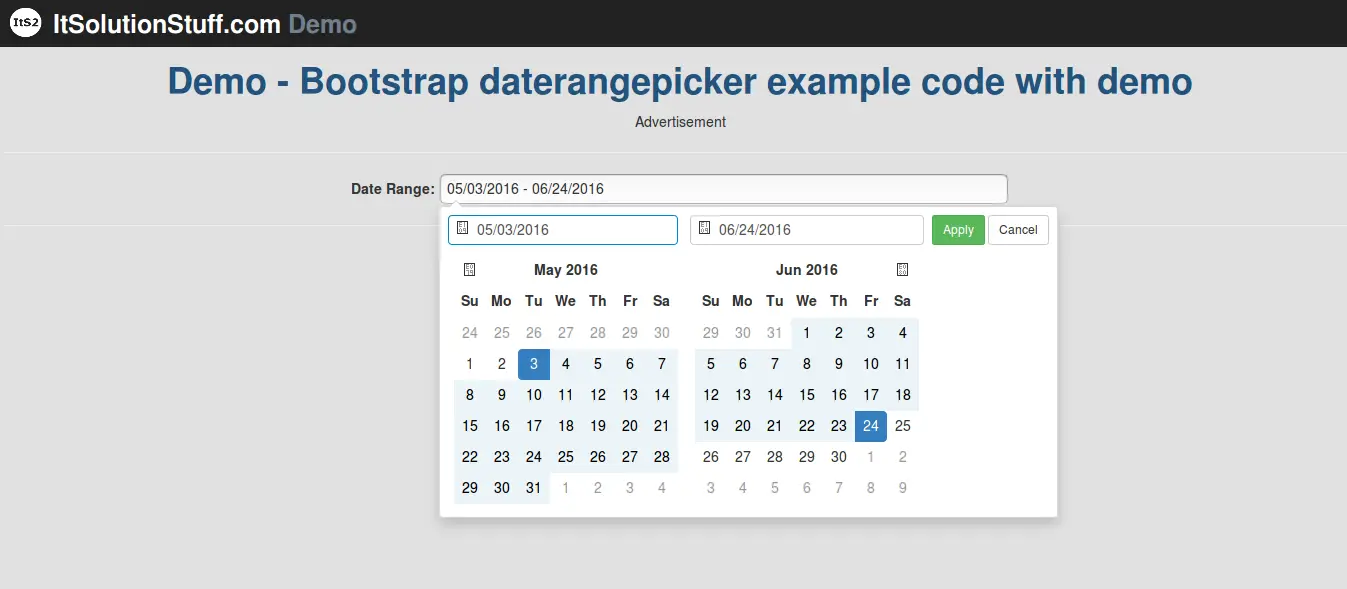 Sometimes, we may require to use daterangepicker in our php project or laravel project etc, then you can use date range picker easily using daterangepicker.js plugin. In this post i give you full example from scratch and also give you demo that way you can check how it's looks like. So just copy bel.....
By
Hardik Savani
| May 28, 2016 |
Category :
Javascript
Bootstrap
jQuery
---
Featured Post
---