It Solution Stuff provide a collection of tutorials about PHP, Laravel Framework, Codeigniter Framework, Mysql Database, Bootstrap Front-end Framework, Jquery, Node JS, Ajax Example, APIs, CURL Example, Composer Packages Example, AngularJS etc. You will find the best example an article about PHP Language. So you can also search tutorial from bellow search box.
Please Subscribe Your Email Address, We Will Notify When Add New Post:
Category
Latest Post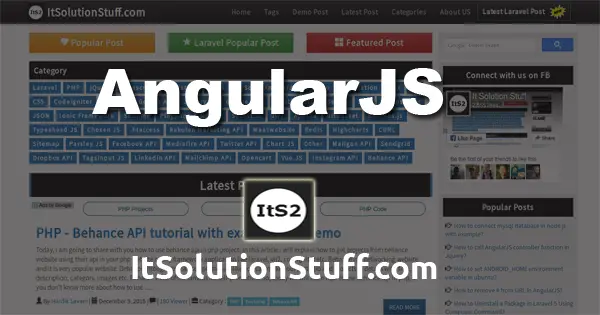 Sometimes, we require to scroll on specific element or div on angularjs application like scroll for go on specific comment, scroll on specific table row it. However we can do it using anchorscroll in angularjs application. anchorscroll() will help to scroll on specific "anchor" div id. anchorscroll.....
By
Hardik Savani
| December 15, 2016 |
Category :
Bootstrap
jQuery
Angular
---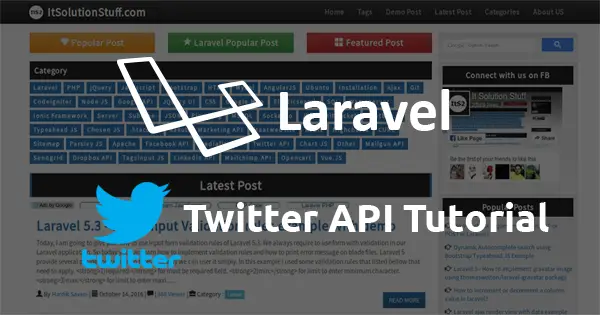 In this tutorial, I am going to share how to access twitter feed using twitter api in Laravel 5, In this example we also post tweet with multiple image upload using thujohn/twitter composer package of Laravel. As you know twitter is very popular social networking website. They also provide api to m.....
By
Hardik Savani
| December 11, 2016 |
Category :
PHP
Laravel
Bootstrap
Twitter API
---
---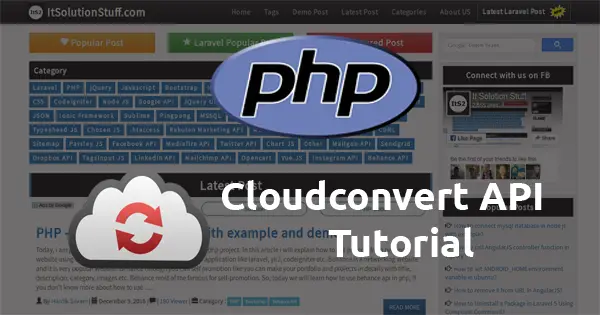 We may sometimes require to convert file extension like if you have video type and you want to convert flv to mp4,convert 3gp to mp4 OR if you have image type jpeg, gif and require to convert it into png, Same as for audio mp3, then all the thing you can do using CloudConvert API. CloudConvert API.....
---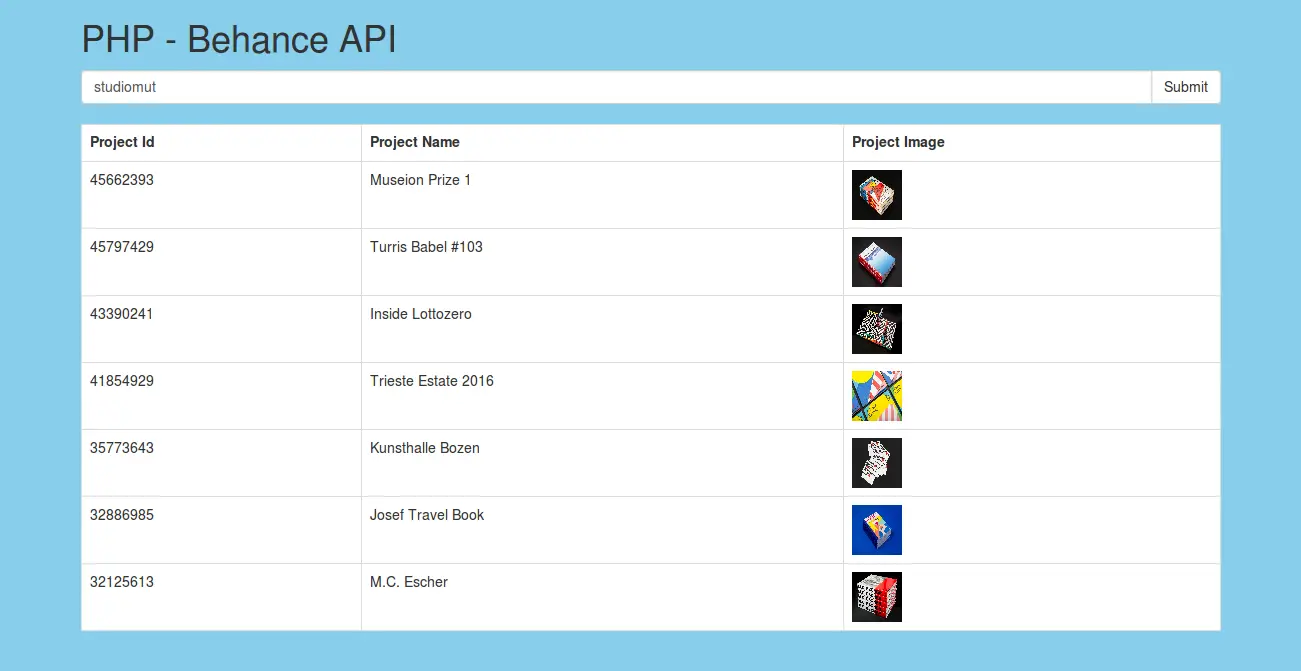 Today, i am going to share with you how to use behance api in php project. In this article i will explain how to get projects from behance website using their api in your php website or any framework application like laravel, yii2, codeigniter etc. Behance is a networking website and it is very pop.....
By
Hardik Savani
| December 9, 2016 |
Category :
PHP
Bootstrap
Behance API
---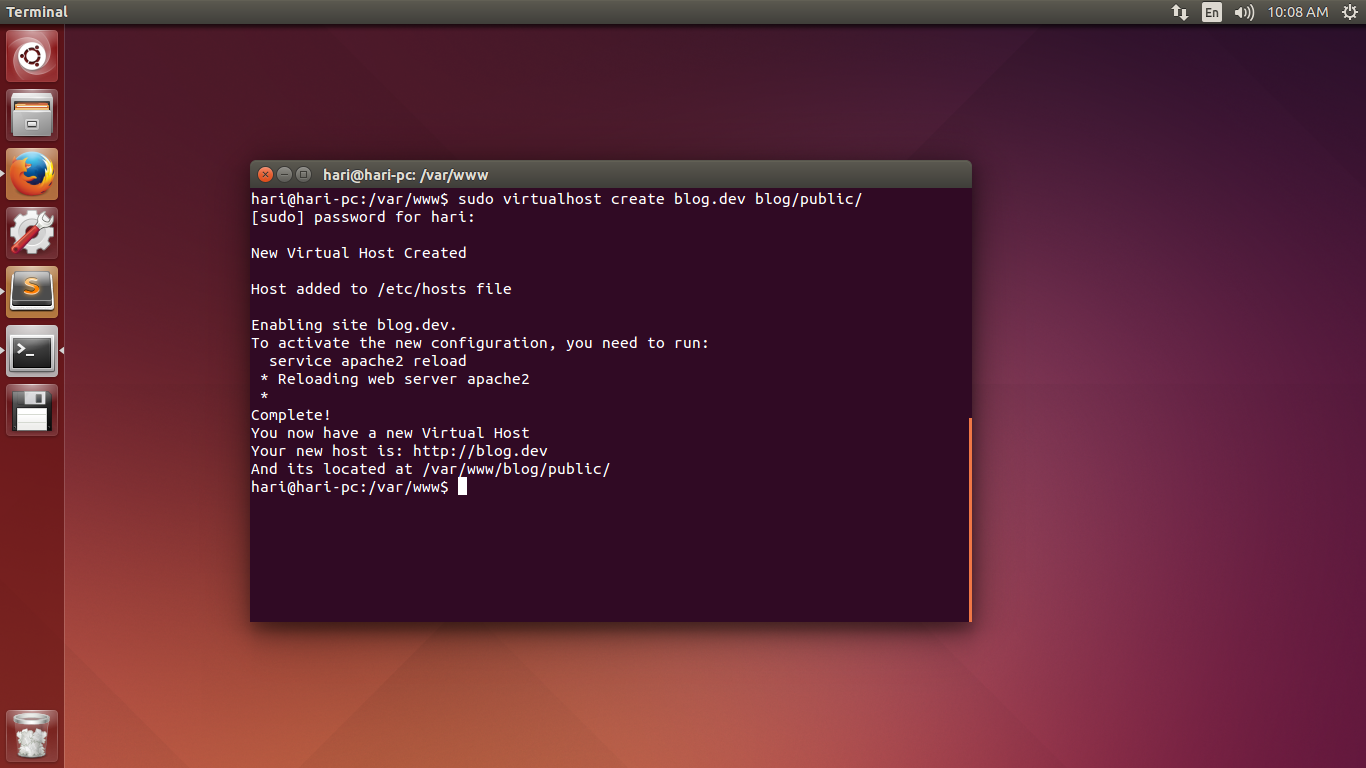 We always require to create virtualhost on each project because we don't want to run each project manually, so it is better way to create virtual host address for each project when you development like as bellow: <pre> http://blog.dev http://test.dev http://example.dev http://demo.dev </pre> It wil.....
By
Hardik Savani
| December 7, 2016 |
Category :
Installation
Ubuntu
Server
Apache
---
Featured Post
---