It Solution Stuff provide a collection of tutorials about PHP, Laravel Framework, Codeigniter Framework, Mysql Database, Bootstrap Front-end Framework, Jquery, Node JS, Ajax Example, APIs, CURL Example, Composer Packages Example, AngularJS etc. You will find the best example an article about PHP Language. So you can also search tutorial from bellow search box.
Please Subscribe Your Email Address, We Will Notify When Add New Post:
Category
Latest Post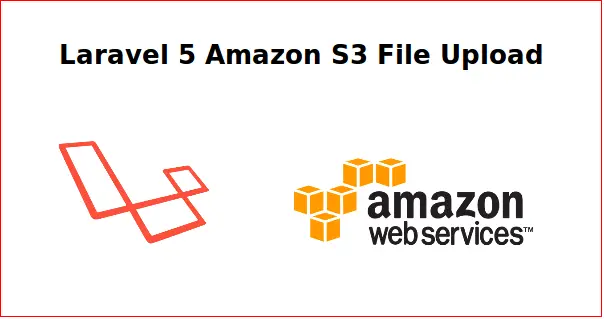 <br/> <br/> In this part we have last two step to create controller and make blade view file for file upload on amazon s3 server using Laravel 5 FileSystem. In this step, we will use "Storage" facade for upload file in amazon server and also get cdn url of uploaded files. So let's follow bellow two.....
By
Hardik Savani
| January 4, 2017 |
Category :
PHP
Laravel
Bootstrap
Amazon API
---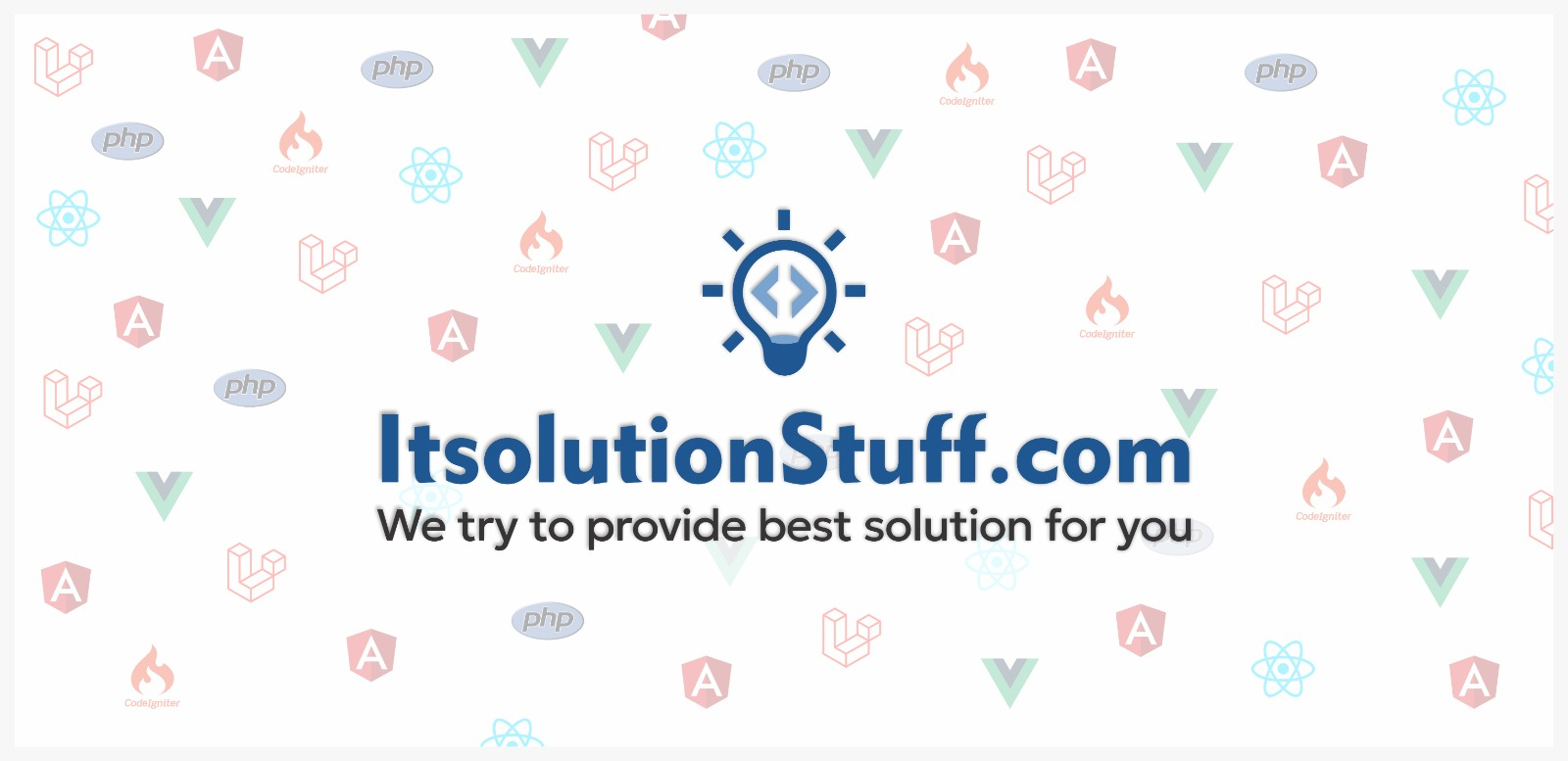 We sometimes require to give function of copy some text by clicking on button or any link. There are several library can do copy text using flash player, but in this example i will do it without using flash player. In this example we will use clipboard.js Jquery Plugin for copy to clipboard. clipb.....
By
Hardik Savani
| January 3, 2017 |
Category :
Javascript
Bootstrap
jQuery
---
---
Today, I am going to show you How to image or file upload using jquery Ajax in our Laravel application. In this tutorial i explain step by step example code of ajax image upload using jquery form JS. As you know today, we have basic feature image or file uploading(<a href="http://itsolutionstuff.co.....
By
Hardik Savani
| December 28, 2016 |
Category :
PHP
Laravel
Javascript
Bootstrap
jQuery
MySql
Ajax
---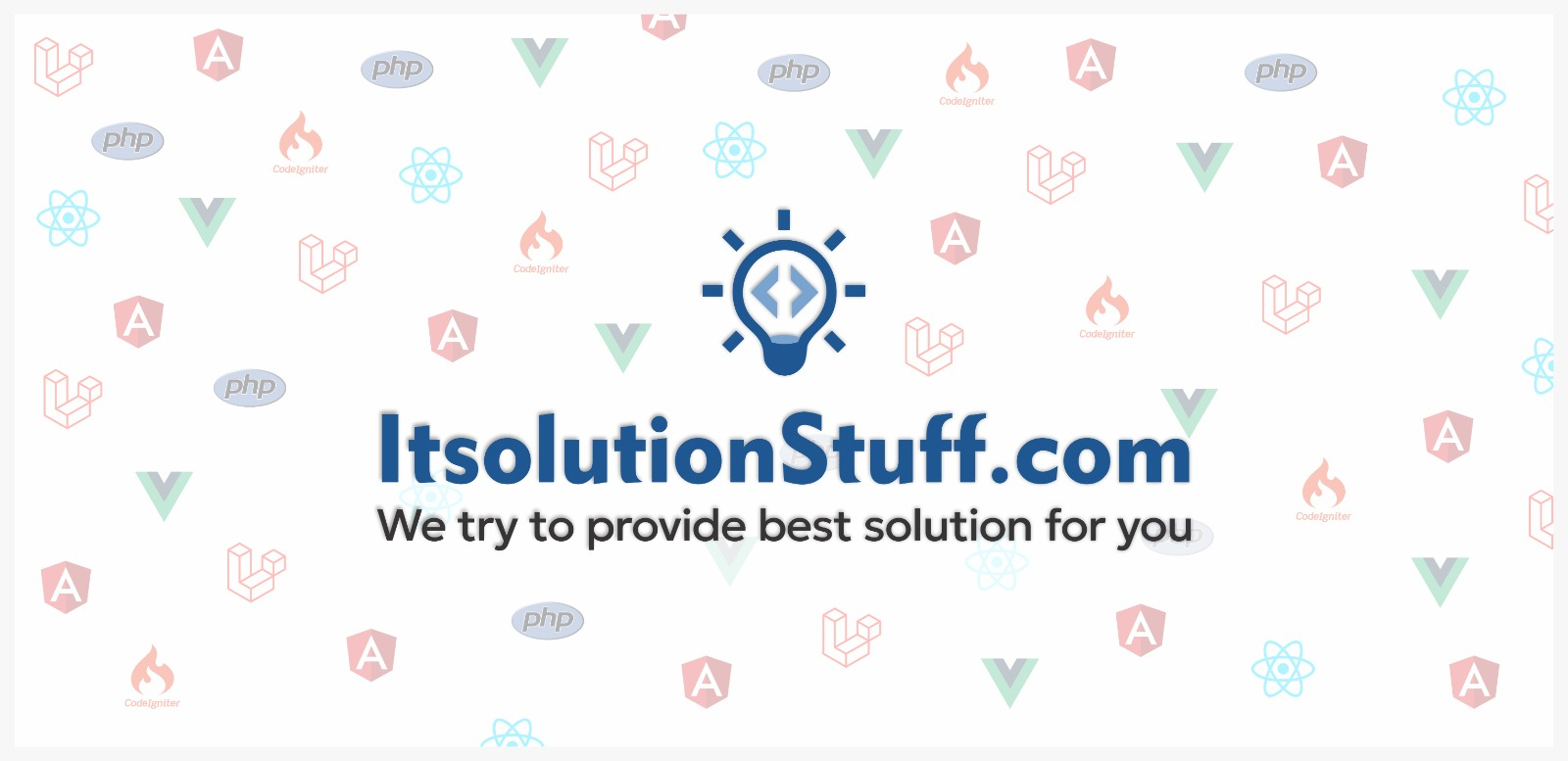 Lightbox is a very popular plugin of wordpress and it is very useful for display image gallery. Lightbox will help to make best layout for portfolio, image gallery, banner display etc. So, Bootstrap provide Lightbox by bootstrap-lightbox plugin, bootstrap-lightbox plugin through we can simply use wi.....
By
Hardik Savani
| December 27, 2016 |
Category :
Bootstrap
HTML
jQuery
---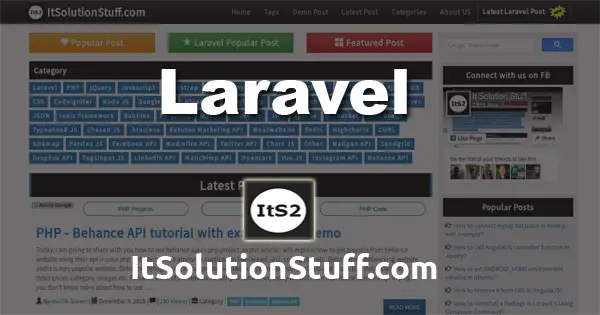 Laravel is a very popular and best framework in PHP. Laravel provide several mail drivers like smtp, mail, sendmail, mailgun, mandrill etc. We can also send mail using zoho smtp. I already post send mail using gmail, mailgun etc. Laravel gives us very simple configuration for mail send. So we can s.....
---
Featured Post
---