It Solution Stuff provide a collection of tutorials about PHP, Laravel Framework, Codeigniter Framework, Mysql Database, Bootstrap Front-end Framework, Jquery, Node JS, Ajax Example, APIs, CURL Example, Composer Packages Example, AngularJS etc. You will find the best example an article about PHP Language. So you can also search tutorial from bellow search box.
Please Subscribe Your Email Address, We Will Notify When Add New Post:
Category
Latest Post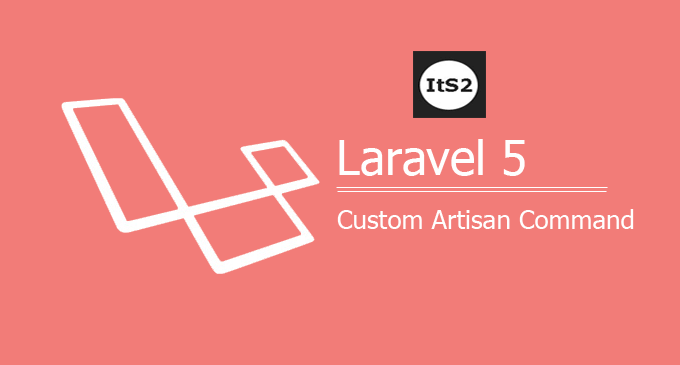 It's better if we make our own artisan command for like project setup, create new admin user etc in our laravel application. If we create custom command then we can make project setup like create one admin user, run migration, run seeder and etc. In this post i give you example, how to create consol.....
By
Hardik Savani
| Views: 50103 | May 23, 2016 |
Category :
Laravel
---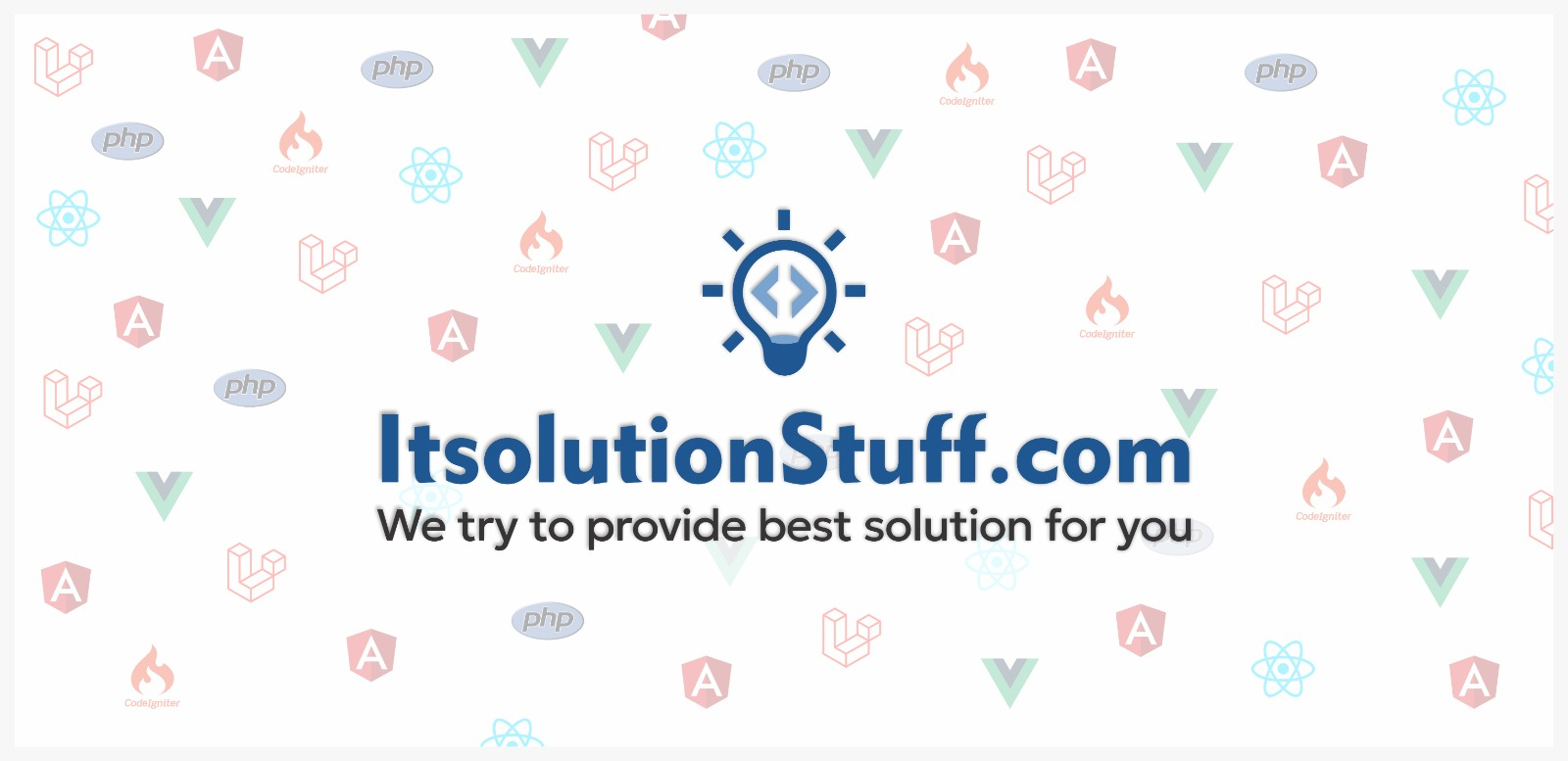 Sometimes we require to remove white space from given string. So at that time you can delete spaces from string using str_replace() of core php. str_replace() will help to replace whitespace that way we can remove. you can do it from bellow example. <strong>Example:</strong> <pre class="prettyprint .....
---
---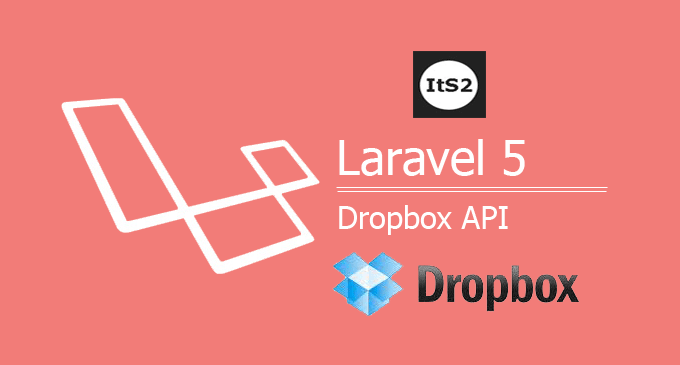 Dropbox is a file hosting service and operated by American company Dropbox. They provides cloud storage, file synchronization and personal cloud software. Dropbox is very popular for file synchronization and cloud storage in todays. We can store large file on dropbox and share with someone, as well .....
By
Hardik Savani
| Views: 55373 | May 20, 2016 |
Category :
Laravel
Dropbox API
---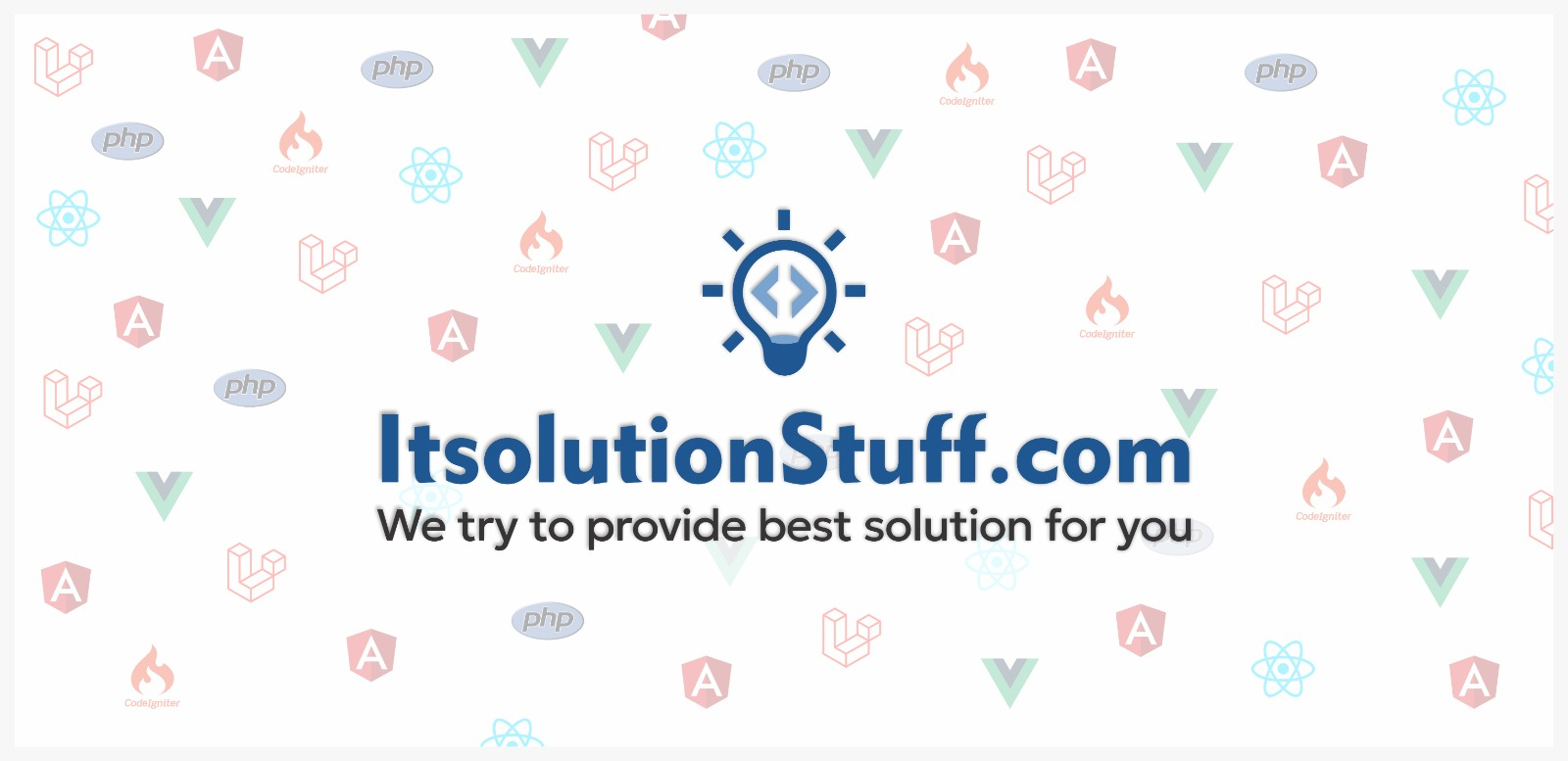 When you first time create your git repo or clone project from git repo then you must have to set username and email. You can also set global username email and also you can set per repository username email. So, in this post in bellow command through you can set global git username and email. <stro.....
---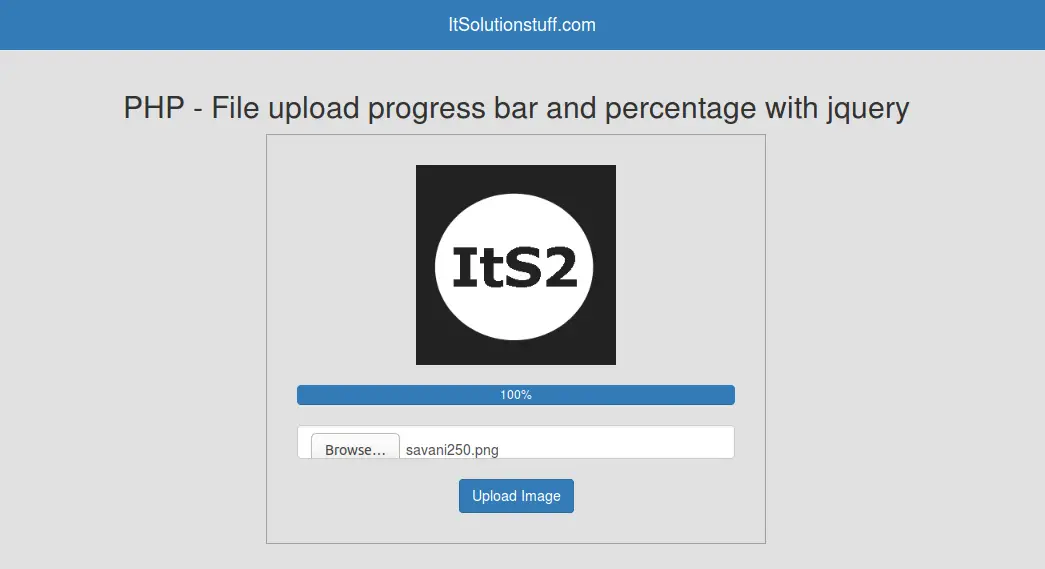 Sometimes we require to show progress bar with percentage on file upload, because sometimes if we upload large size of file then we should too much wait without known perfect time. So at that time if we add progress bar with percentage then it is more comfort then other, that way user can see how mu.....
By
Hardik Savani
| Views: 101807 | May 19, 2016 |
Category :
PHP
jQuery
---
Featured Post
---