It Solution Stuff provide a collection of tutorials about PHP, Laravel Framework, Codeigniter Framework, Mysql Database, Bootstrap Front-end Framework, Jquery, Node JS, Ajax Example, APIs, CURL Example, Composer Packages Example, AngularJS etc. You will find the best example an article about PHP Language. So you can also search tutorial from bellow search box.
Please Subscribe Your Email Address, We Will Notify When Add New Post:
Category
Latest Post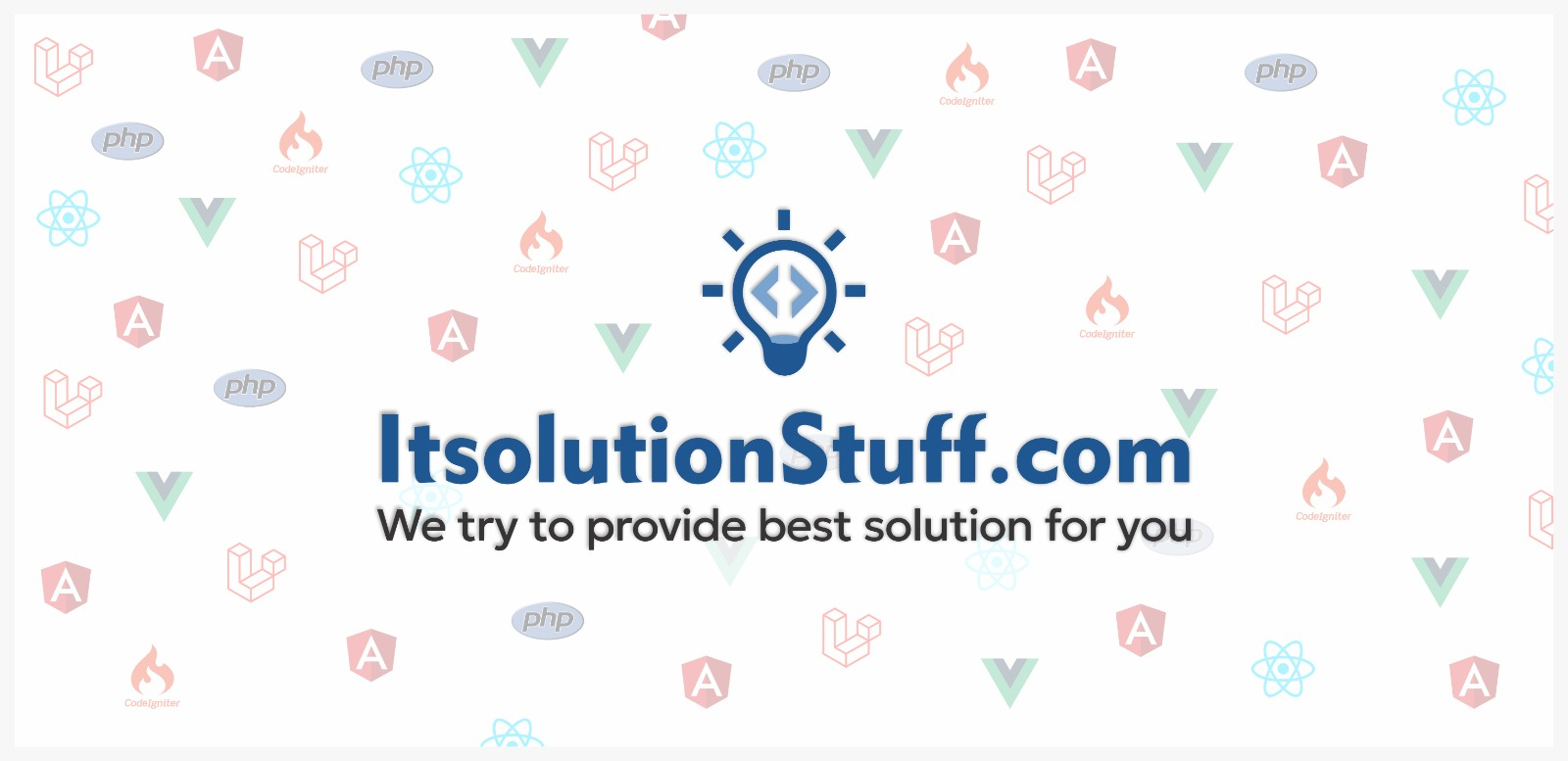 If you need to get just filename from url withour file extension then you can get that using basename() php function. In bellow example i give you how to get image name without extension. first we need to get extension of given filename url and then basename() through we can remove that extension li.....
---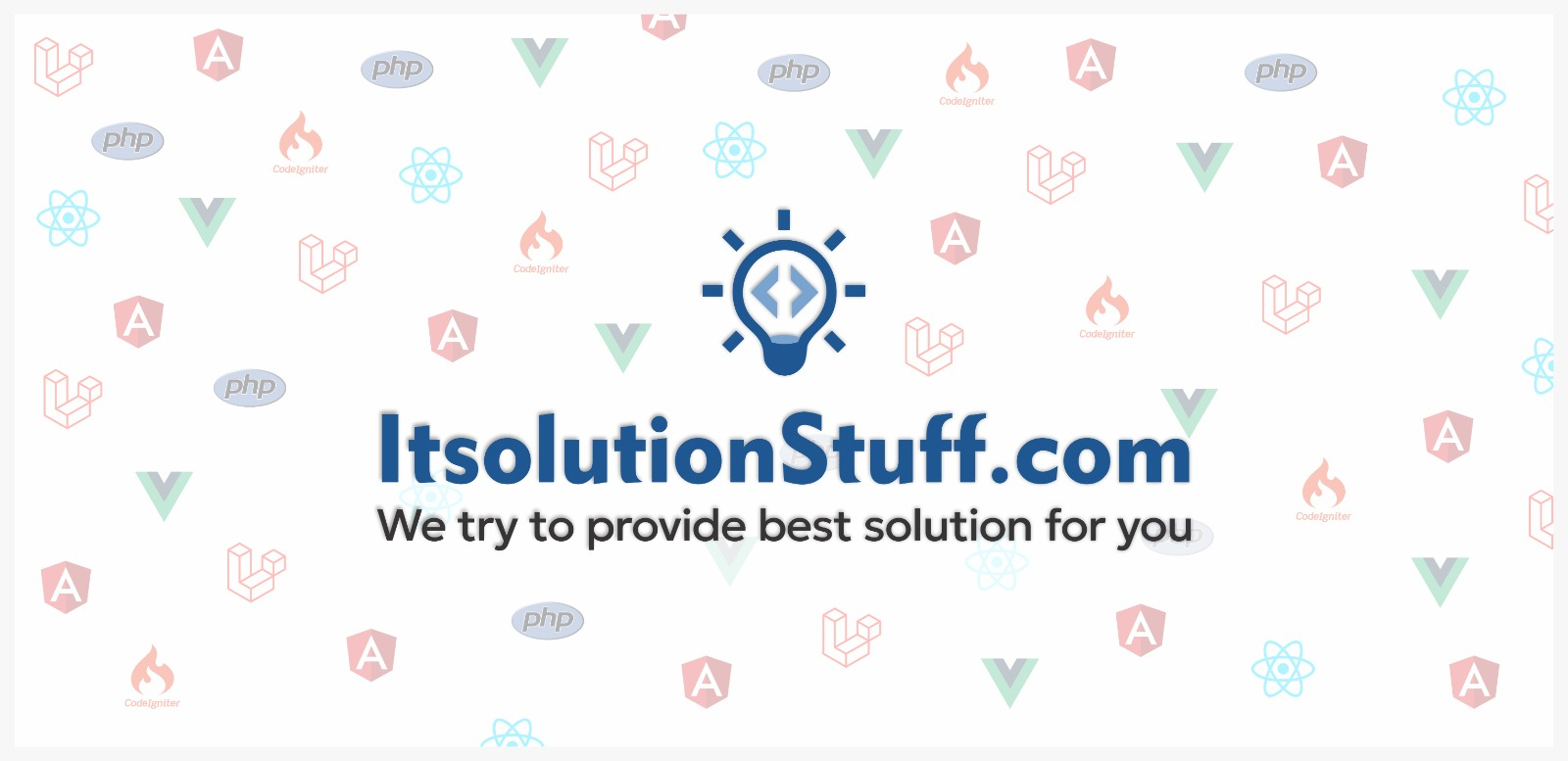 If you are beginner or don't know how to get logged in user details in laravel 5 application then you can do it using laravel auth helper. Laravel can get current login user data both way one using auth helper and another Auth facade. In this post you can learn how to get current logged user id. so .....
By
Hardik Savani
| Views: 54653 | May 25, 2016 |
Category :
Laravel
---
---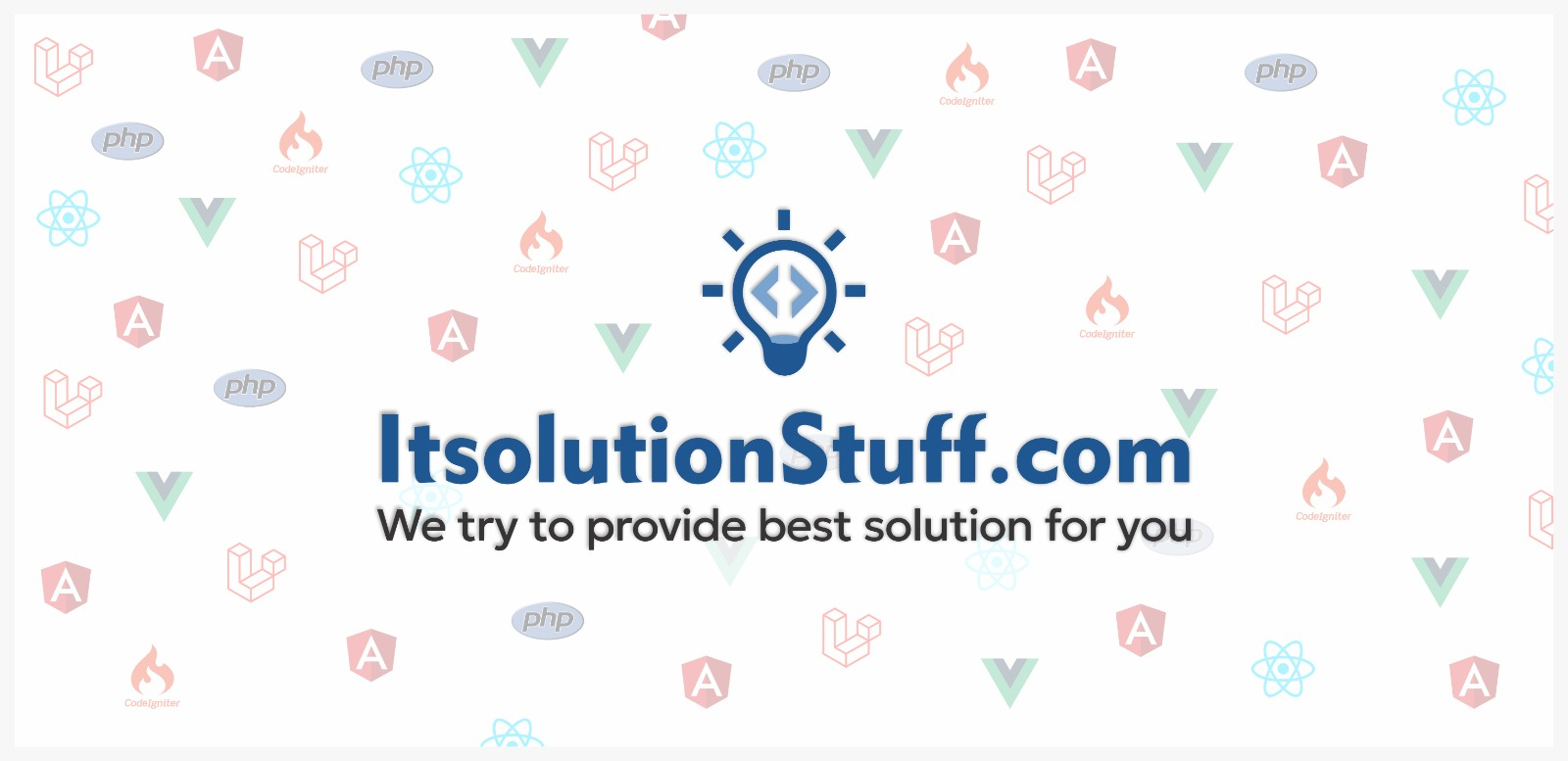 Whenever you need to get configuration files value then you can get using config helper in Laravel 5. If you are working on Laravel 4 then you should use Config facade for get and set value of config file. Maybe sometimes we require to get application url from app.php file or database name from data.....
By
Hardik Savani
| Views: 35588 | May 25, 2016 |
Category :
Laravel
---

If you require to add multiple tags from input then you can do it using XOXCO plugin. In this example you can do it quickly. jquery tagsinput will help to add multiple tags with good layout. After run bellow example you will found like preview. In this example i use cdn js path that way you don't re.....
By
Hardik Savani
| Views: 49421 | May 25, 2016 |
Category :
Javascript
HTML
jQuery
Tagsinput JS
---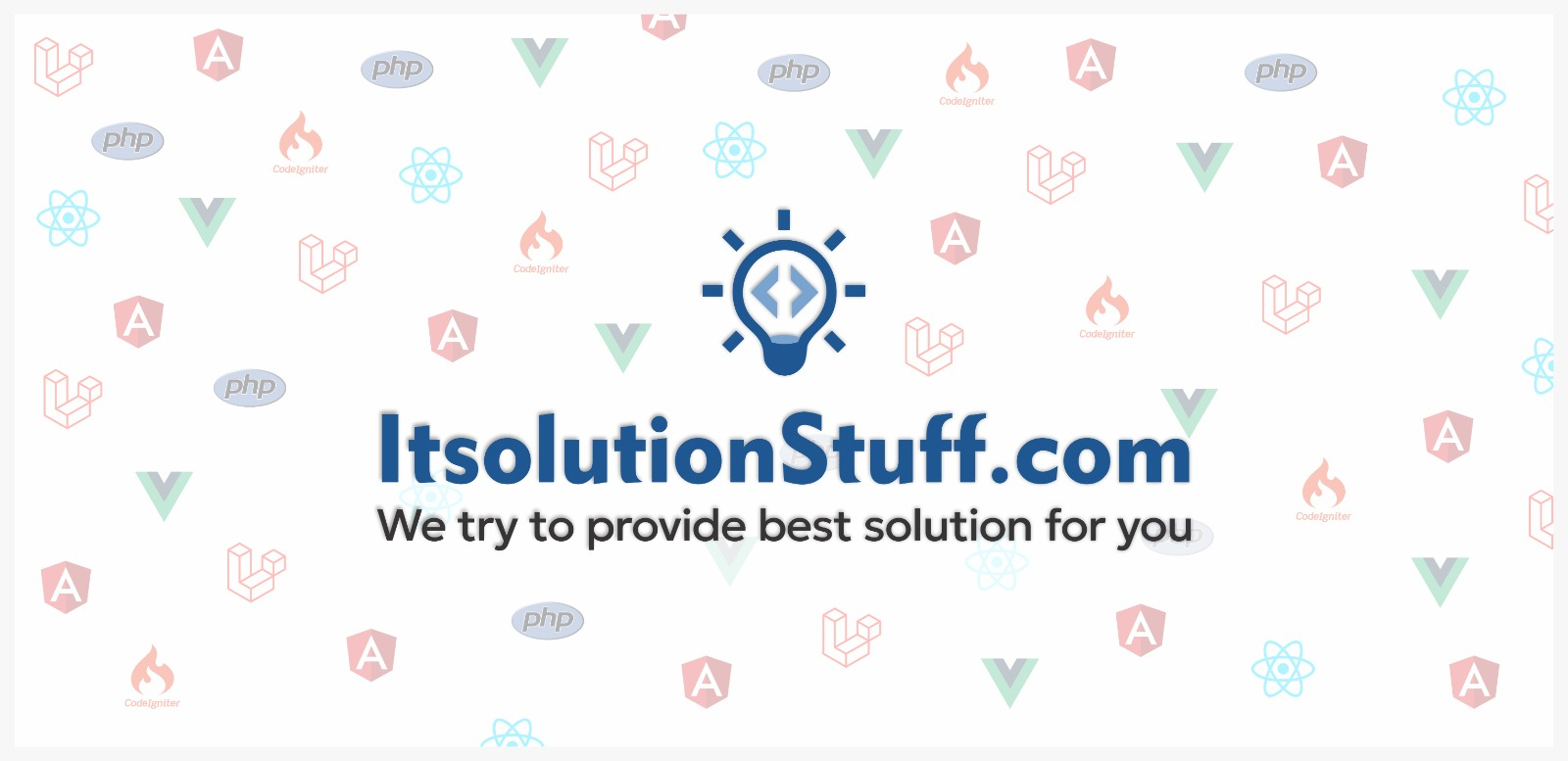 Sometimes we require to remove white space from given string. So at that time you can delete spaces from string using replace() of core php. replace() will help to replace your blank space or empty space or extra space or trailing space from string that way we can remove. you can do it from bellow e.....
By
Hardik Savani
| Views: 67739 | May 24, 2016 |
Category :
Javascript
HTML
jQuery
---
Featured Post
---