It Solution Stuff provide a collection of tutorials about PHP, Laravel Framework, Codeigniter Framework, Mysql Database, Bootstrap Front-end Framework, Jquery, Node JS, Ajax Example, APIs, CURL Example, Composer Packages Example, AngularJS etc. You will find the best example an article about PHP Language. So you can also search tutorial from bellow search box.
Please Subscribe Your Email Address, We Will Notify When Add New Post:
Category
Latest Post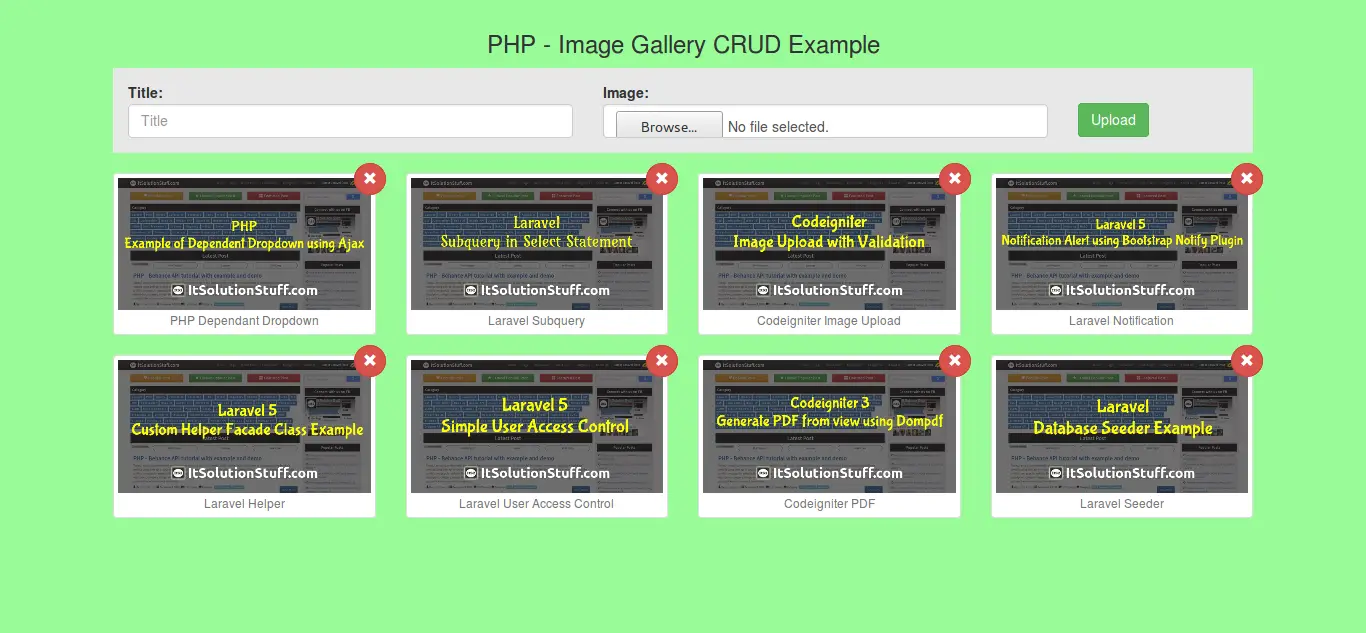 Today we will learn how to create simple image gallery crud using bootstrap, mysql database, fancy box and PHP. We will create example from scratch so it will be easy to get full script example. Sometimes, we almost require to create image gallery or insert update and delete module for user, employ.....
By
Hardik Savani
| June 2, 2017 |
Category :
PHP
Javascript
Bootstrap
jQuery
MySql
---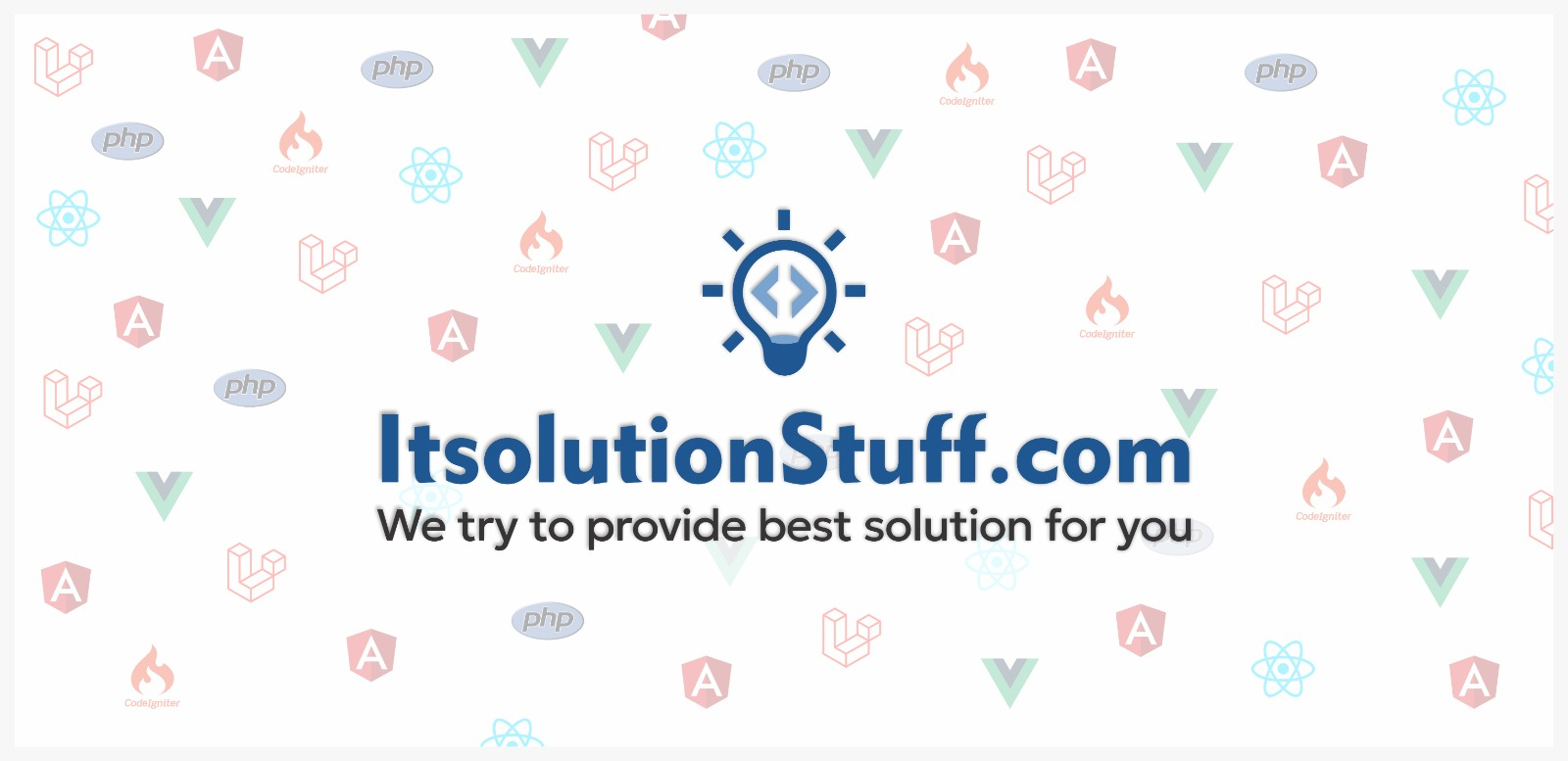 As we know, we create new record in table using model then created_at and updated_at column value automatic set current timestamps. But sometime you require to prevent set timestamp of created_at and updated_at column, Maybe you don't have. So in this post we will learn how to make disabled timestam.....
---
---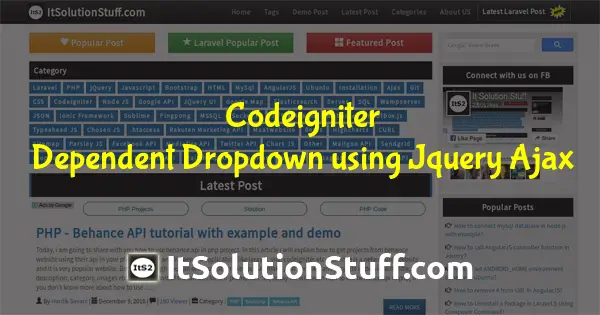 In this post, we will learn how to populate dynamic dependent drop down select box using jquery ajax in our codeigniter application. We may sometimes require to make dependent dropdown from database like when state select at that time bellow city drop down list should change, i mean related to sele.....
By
Hardik Savani
| May 25, 2017 |
Category :
PHP
Javascript
Bootstrap
jQuery
Codeigniter
Ajax
---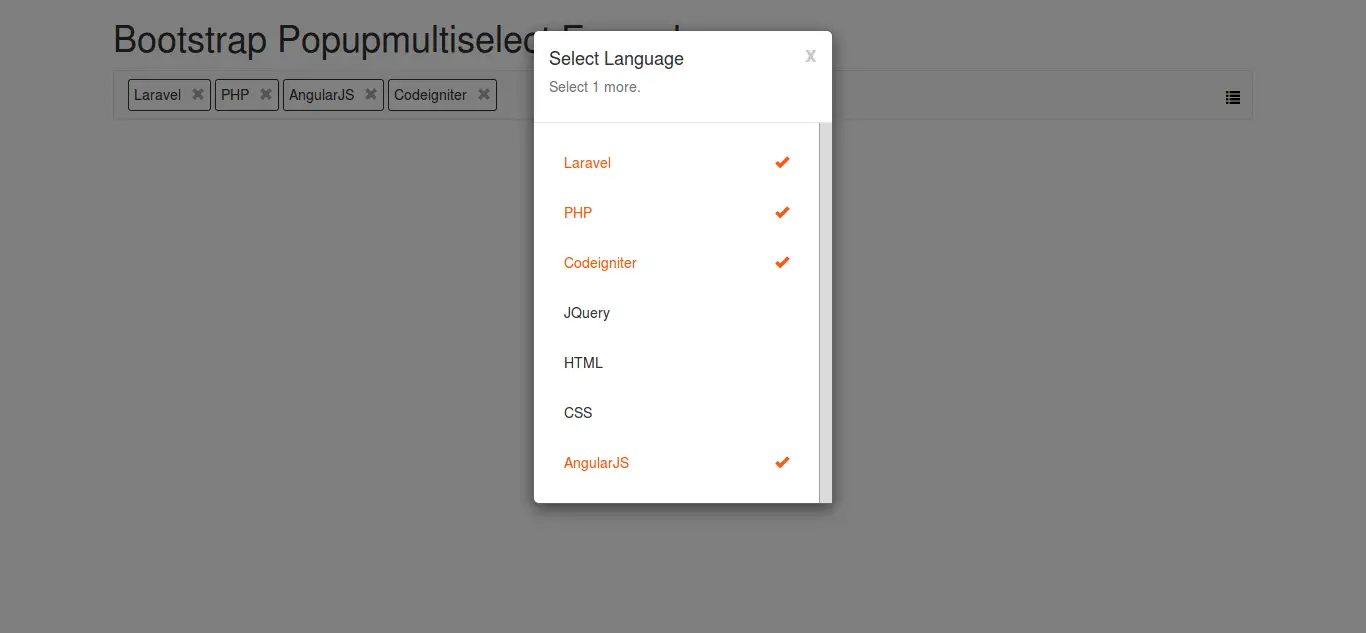 In this example, i will share with you example of multiselect listbox in popup using popupMultiSelect.js plugin. popupMultiSelect plugin you can simply use in your php, laravel, codeigniter, angularjs projects. We may sometime require to make multiple select on select box. You can simply use select.....
By
Hardik Savani
| May 21, 2017 |
Category :
Javascript
Bootstrap
HTML
jQuery
---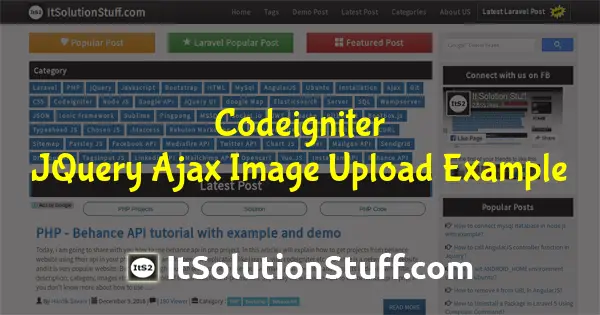 In this tutorial, I am going to explain how to upload image or file with jquery ajax using jquery form js in codeigniter application. As we know we always require to create function for image or file upload in our web application. So we require to give possibility to image upload. Image Upload func.....
By
Hardik Savani
| May 19, 2017 |
Category :
PHP
Javascript
Bootstrap
HTML
jQuery
Codeigniter
Ajax
---
Random Post
---