It Solution Stuff provide a collection of tutorials about PHP, Laravel Framework, Codeigniter Framework, Mysql Database, Bootstrap Front-end Framework, Jquery, Node JS, Ajax Example, APIs, CURL Example, Composer Packages Example, AngularJS etc. You will find the best example an article about PHP Language. So you can also search tutorial from bellow search box.
Please Subscribe Your Email Address, We Will Notify When Add New Post:
Category
Latest Post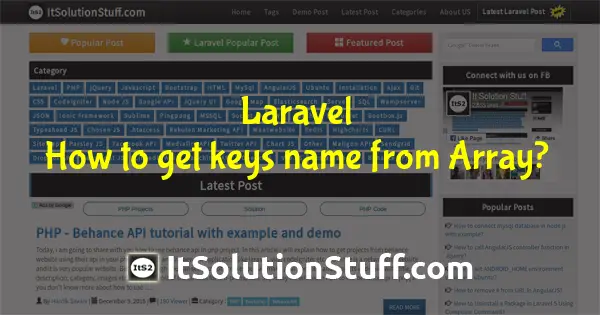 Few days ago, I was working on my new Laravel 5.4 application and i require to get keys name from my array. i was thing how we can get it and laravel provide us for to do it. Finally i found array helper function in Laravel docs. There are several array helper function available for array. I found.....
---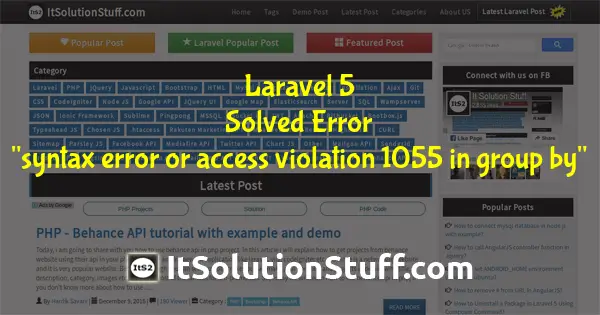 Yesterday i was working on my Laravel 5.4 application and when i use group by statement in query builder I found error like as bellow: <br/> <strong> SQLSTATE[42000]: Syntax error or access violation: 1055 'admin.products.name' isn't in GROUP BY (SQL: select `products`.*, SUM(products_stock.stock) f.....
---
---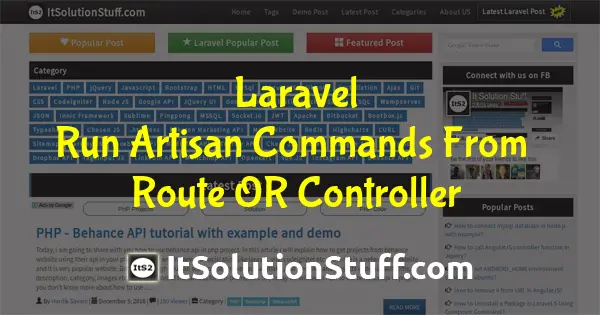 Sometimes we require to run php artisan command from route or controller file in out Laravel Application, However we can do it using Artisan facade. Laravel Artisan facade that way we can easily run all artisan command with argument. Artisan facade have two method call() and queue(), queue() throug.....
---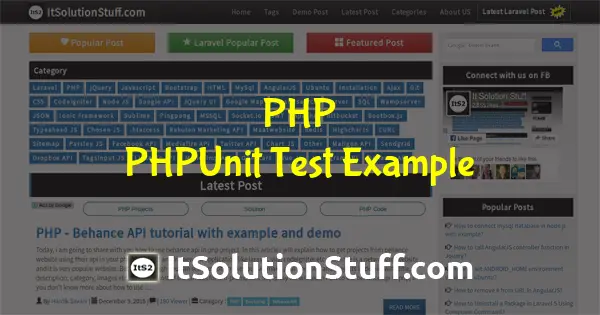 PHPUnit is a one type of unit testing framework for PHP language. In todays PHPUnit is very popular for testing. Most of site owner want to implement PHPUnit test because that way we can simply test using command. Without testing our website will never be good to publish. But if you don't know about.....
---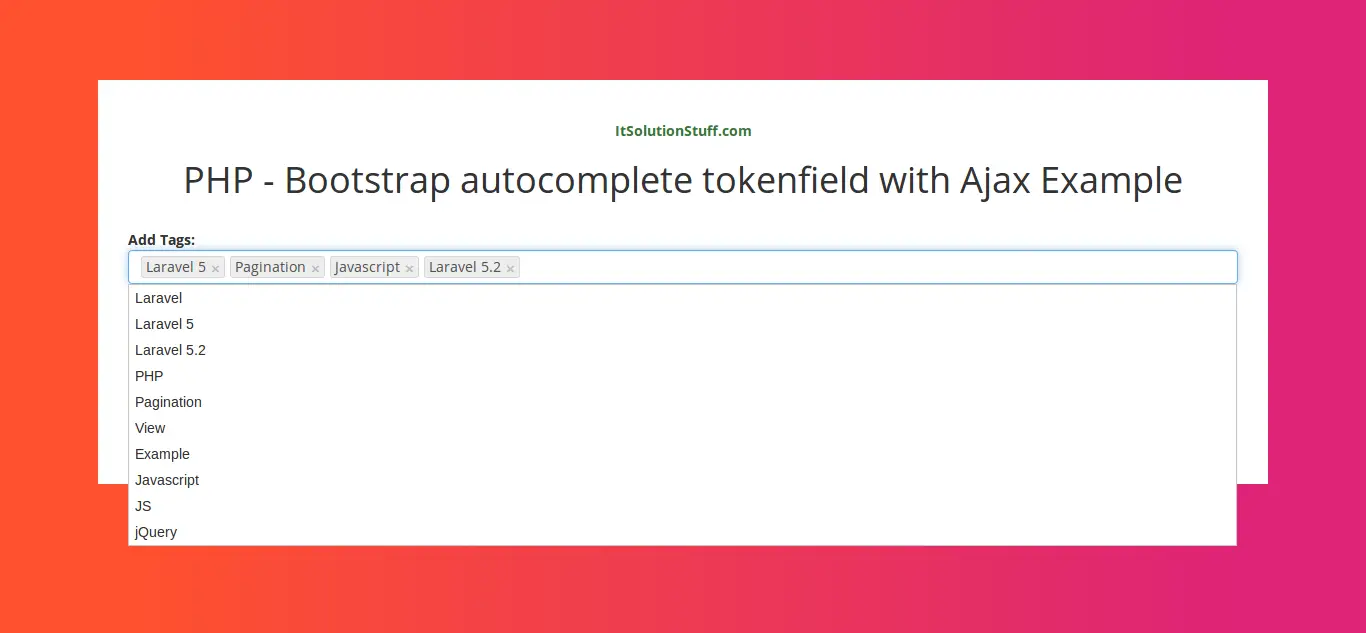 In this post, i am share with you example of how to make tokenfield autocomplete with ajax in PHP. I will give you very simple example so you can easily use with your core PHP Project and other framework like Laravel, codeigniter etc. Here in this example we use Bootstrap tokenfield plugin for tags.....
By
Hardik Savani
| February 10, 2017 |
Category :
PHP
Bootstrap
jQuery
MySql
Ajax
---
Featured Post
---