It Solution Stuff provide a collection of tutorials about PHP, Laravel Framework, Codeigniter Framework, Mysql Database, Bootstrap Front-end Framework, Jquery, Node JS, Ajax Example, APIs, CURL Example, Composer Packages Example, AngularJS etc. You will find the best example an article about PHP Language. So you can also search tutorial from bellow search box.
Please Subscribe Your Email Address, We Will Notify When Add New Post:
Category
Latest Post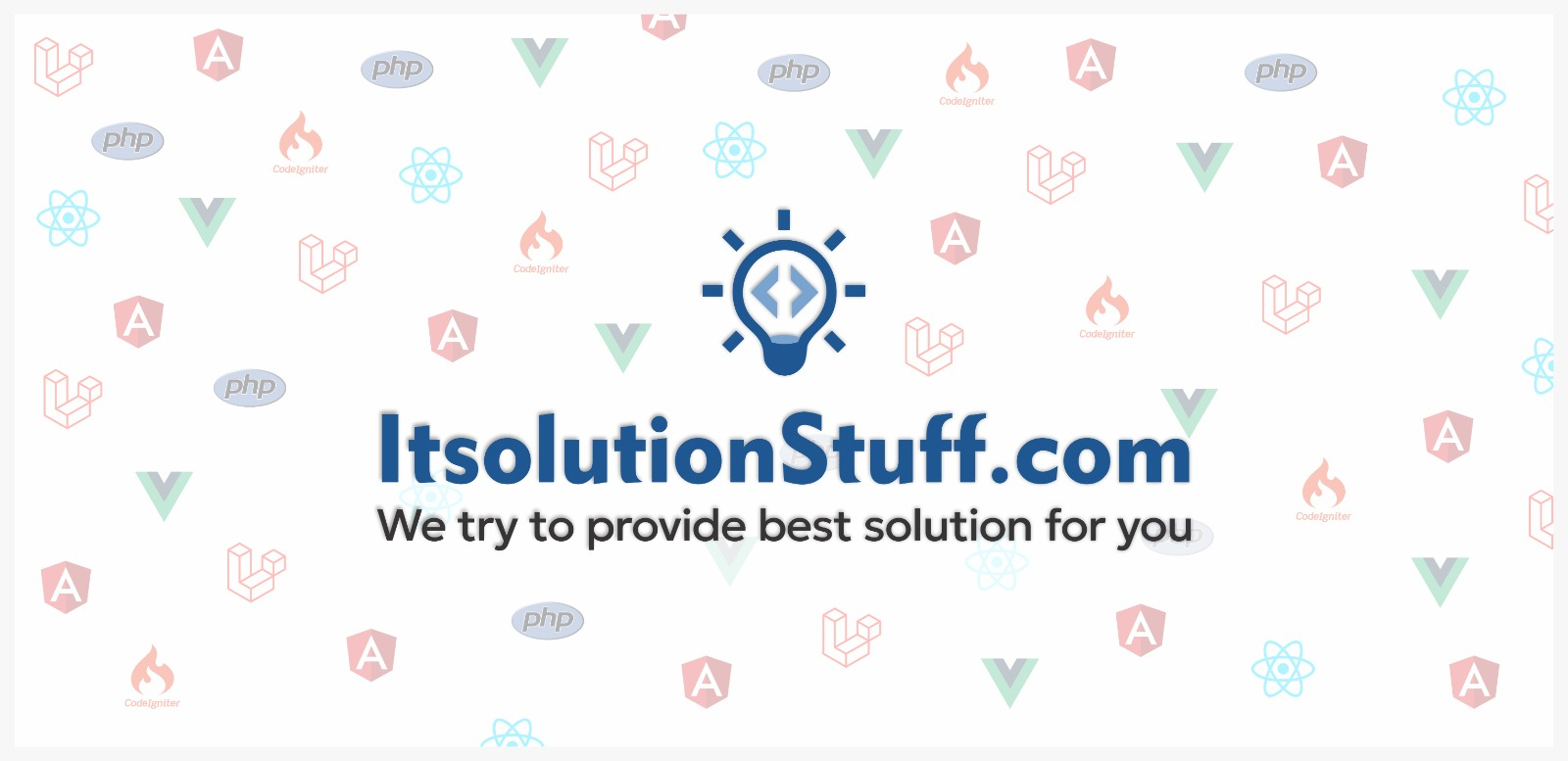 Sometimes we require to add validation of max file size using jquery, If we have only single file for validation then we can do it easily that, but if we have multiple file then you have to calculate size of all selected files and then check max required file size. So, in this example you can see h.....
By
Hardik Savani
| Views: 67261 | June 15, 2016 |
Category :
Javascript
jQuery
---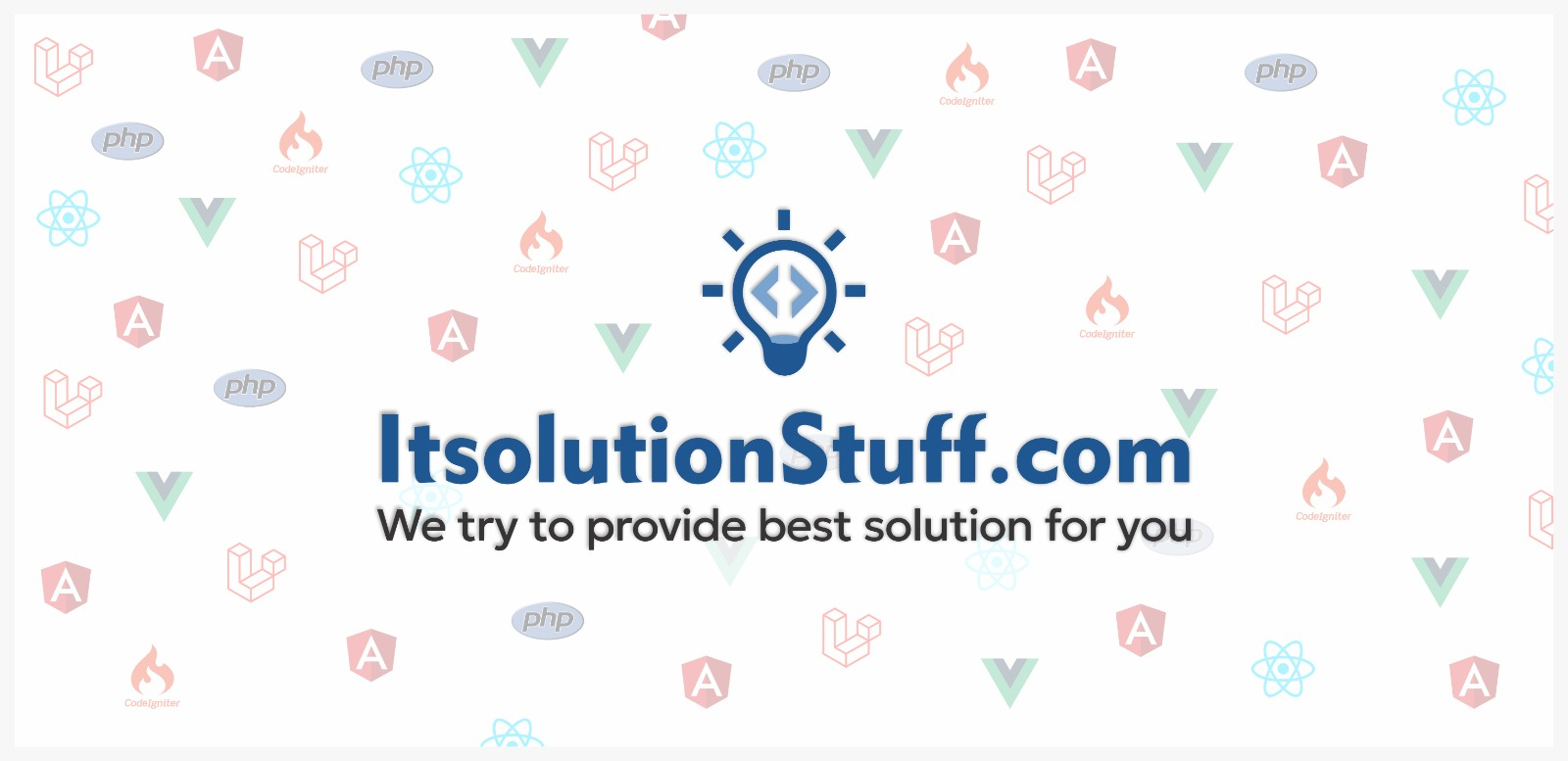 Nowdays, Laravel is a very popular framework, it has a lots of function and that's why always choose this. In this post you can learn how to use and why we should use inject view, Laravel 5 introduce blade inject view that way you can make your own view file that file will not depend any variable, c.....
By
Hardik Savani
| Views: 34447 | June 15, 2016 |
Category :
Laravel
---
---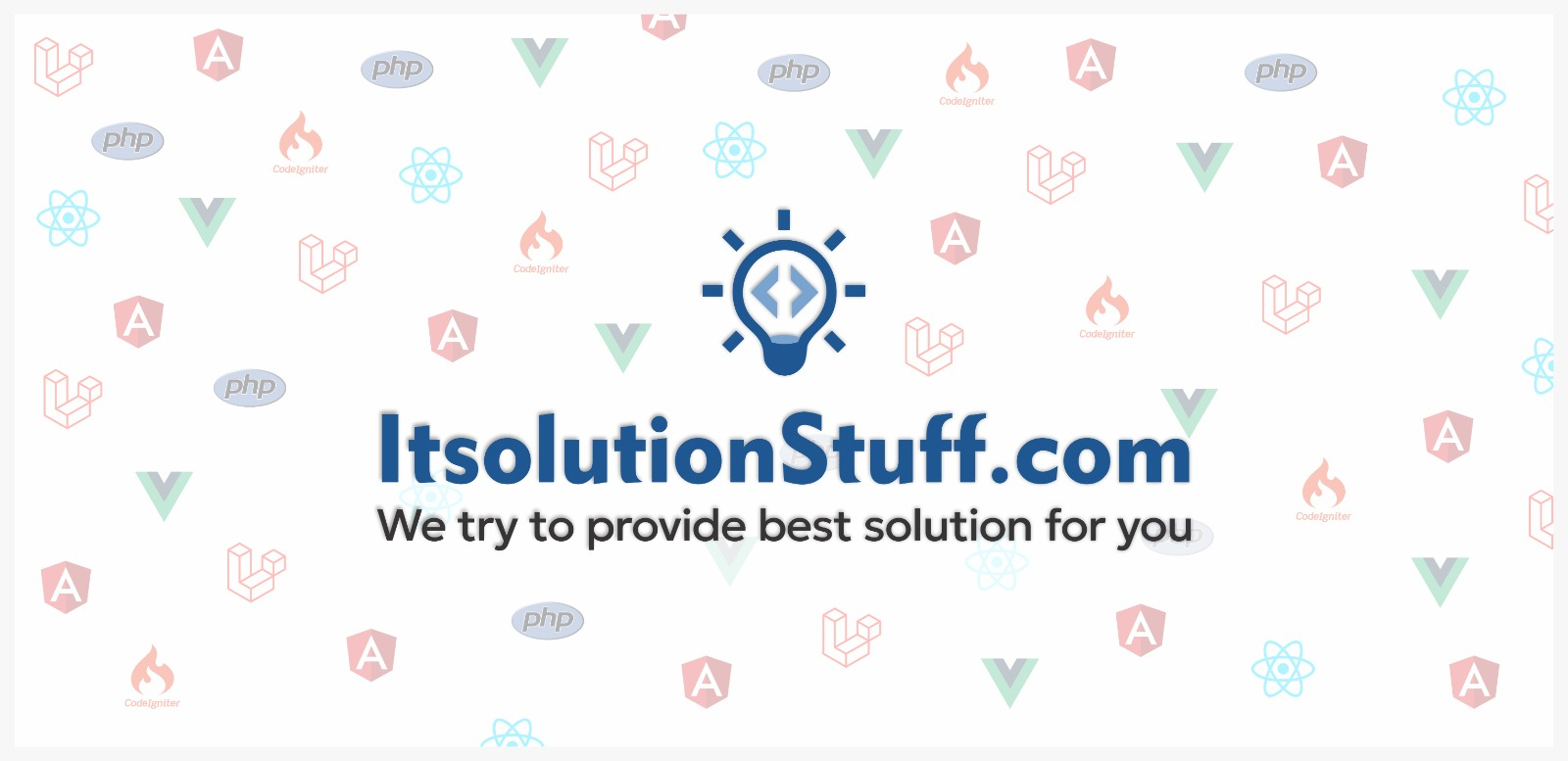 If you require to get all the records of current year using mysql query. for example you have one table "items" and columns are id, title, description, created_at and update_at, Now you want to get all records of this year. so you can fetch fields value using DATE_SUB and INTERVAL of mysql. In follo.....
By
Hardik Savani
| Views: 33280 | June 14, 2016 |
Category :
MySql
---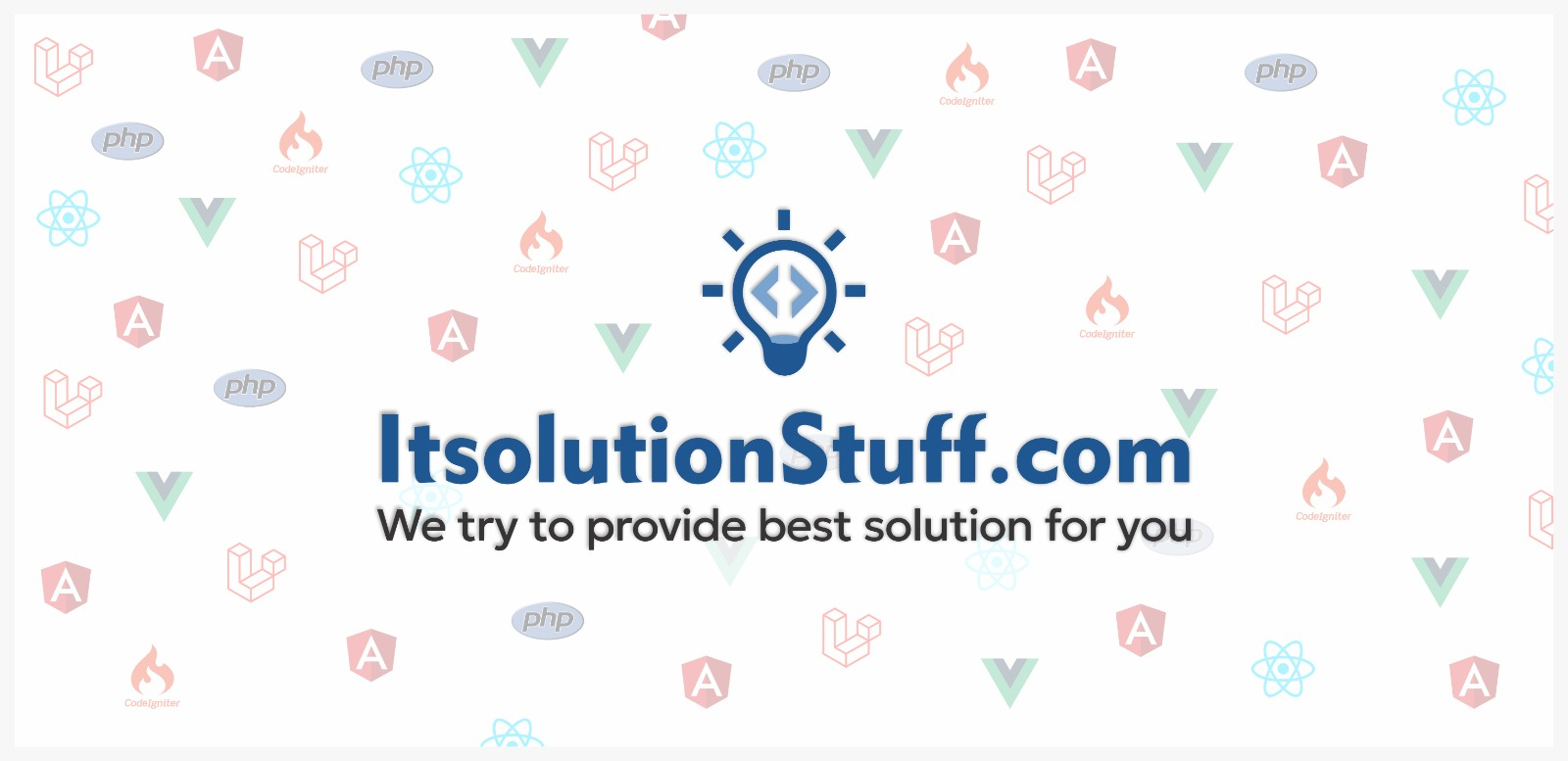 we always like to create virtual host and run our project that way we can debug properly and run as like our website. But if you are working on ubuntu then we have always follow several step to create virtual host and that very long process. So, i found one package that provide virtualhost command.....
By
Hardik Savani
| Views: 30602 | June 14, 2016 |
Category :
Installation
Ubuntu
---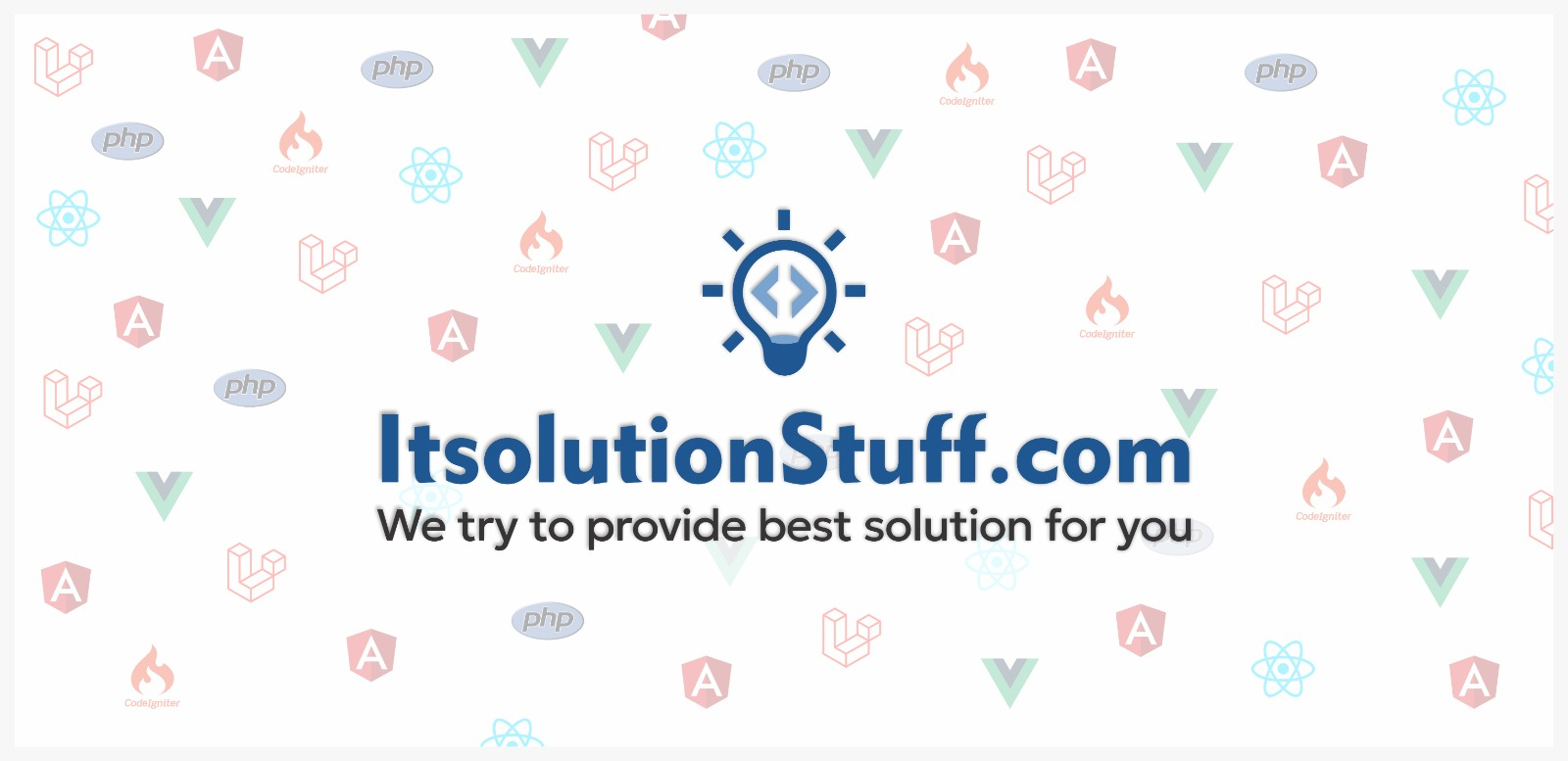 If we work on big project and then we maybe require to add multiple rows on database using laravel eloquent. Laravel provide insert method for bulk records create on db. In bellow example you can see i use multidimensional $myItems array variable and that insert multiple records same time using DB.....
By
Hardik Savani
| Views: 74664 | June 13, 2016 |
Category :
Laravel
---
Featured Post
---