It Solution Stuff provide a collection of tutorials about PHP, Laravel Framework, Codeigniter Framework, Mysql Database, Bootstrap Front-end Framework, Jquery, Node JS, Ajax Example, APIs, CURL Example, Composer Packages Example, AngularJS etc. You will find the best example an article about PHP Language. So you can also search tutorial from bellow search box.
Please Subscribe Your Email Address, We Will Notify When Add New Post:
Category
Latest Post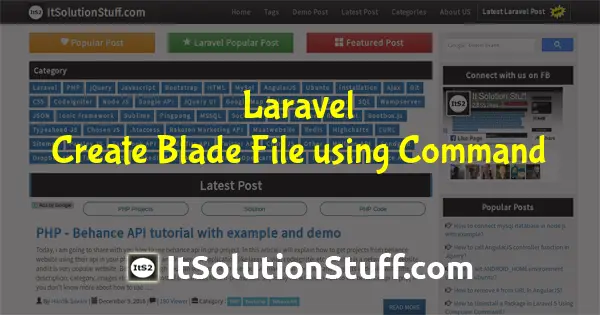 In this tutorials i gonna share with you Amazing artical, "How to install laravel in your Android Phone". this artical is very helpfull for performe a small tack for laravel on your Android phone without open your PC or laptop.so let's start. i will explain all thins one by one. so please followed a.....
By
Hardik Savani
| April 4, 2017 |
Category :
PHP
Laravel
Android
---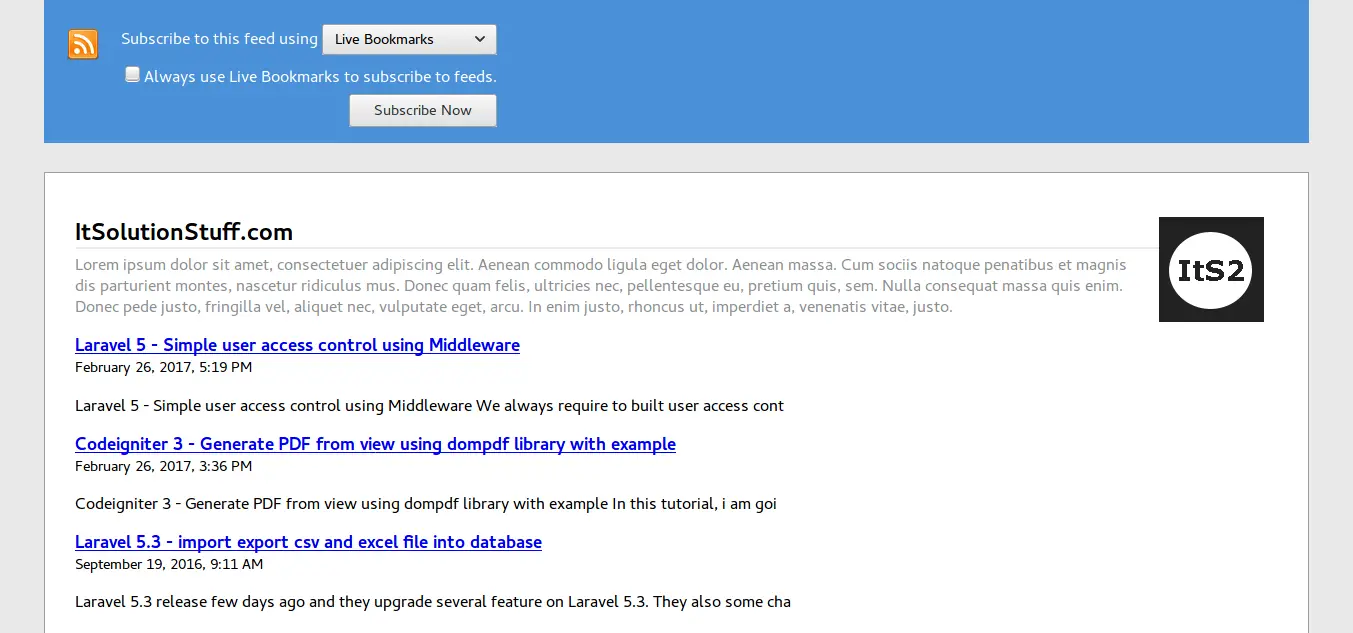 Today, I am going to share with you example of rss feed generator using roumen/feed package package in our laravel 5 application. As we know, RSS feed is very basic requirement for any blog web-site, news-latter website, tutorial website etc. RSS feed help to inform new update of website using emai.....
---
---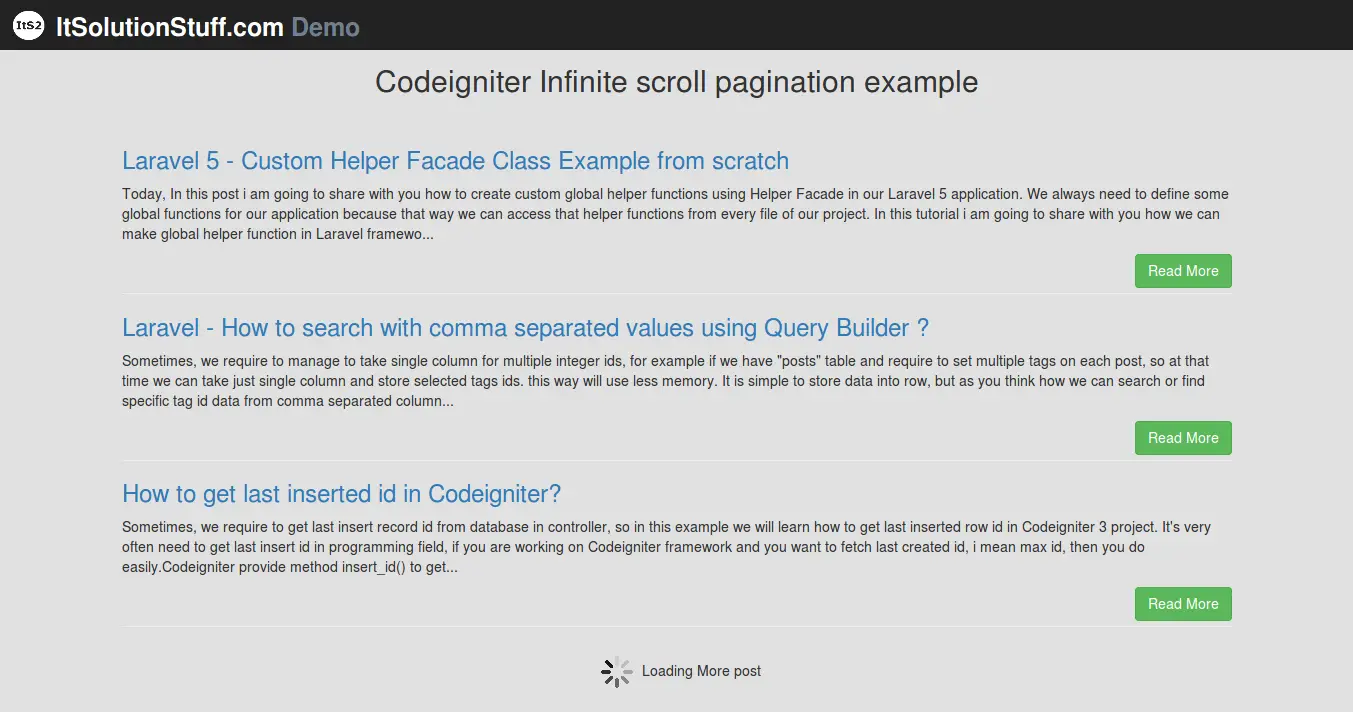 In this example, we are going to lean how to implement infinite scroll example in our codeigniter application. Infinite Scroll is amazing feature if you have news latter page, posts page or any listing page that way we don't require to load more records at time and not need to load page every time......
By
Hardik Savani
| March 31, 2017 |
Category :
PHP
Javascript
jQuery
Codeigniter
Ajax
---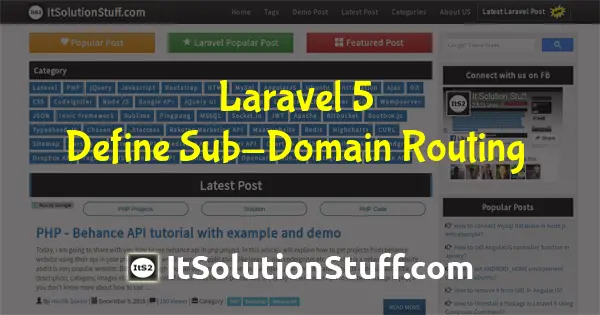 In this tutorial, I am going to share with you how to define and use subdomain routes better way in Laravel 5 application. In Today, we almost need to create sub-domain of our main domain. But if you are using core PHP or something, then you have to create code for new sub-domain and it always take.....
---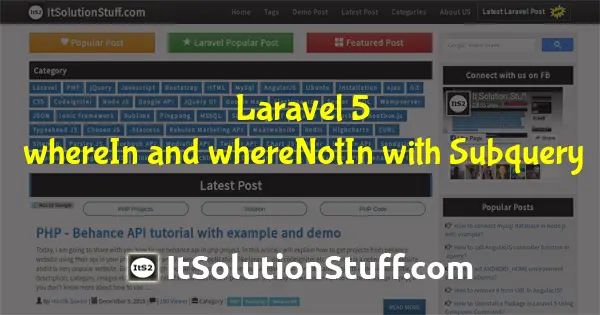 As you know laravel is very popular php framework in today. So every point will be require for database related and that important. In this post i would like to share with you how to use subquery with whereIn and whereNotIn clause from scratch. We may sometimes require to use select query with wher.....
---
Featured Post
---