It Solution Stuff provide a collection of tutorials about PHP, Laravel Framework, Codeigniter Framework, Mysql Database, Bootstrap Front-end Framework, Jquery, Node JS, Ajax Example, APIs, CURL Example, Composer Packages Example, AngularJS etc. You will find the best example an article about PHP Language. So you can also search tutorial from bellow search box.
Please Subscribe Your Email Address, We Will Notify When Add New Post:
Category
Latest Post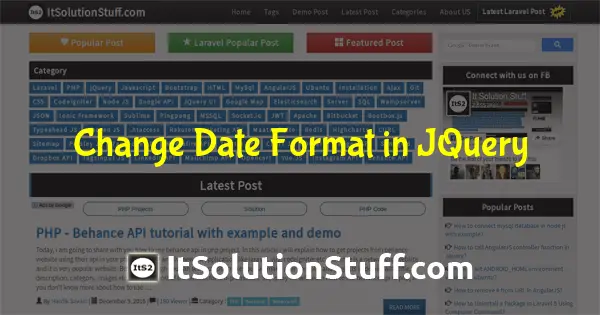 sometime, we may need to change date format mm/dd/yyyy, mm-dd-yyyy, DD-MM-YYYY, yyyy-mm-dd etc in jquery then you can do it using moment jquery library. here i will give you very simple example that way you can understand how it works, actually it's very easy to use and fantastic. moment.js is a jq.....
By
Hardik Savani
| July 27, 2017 |
Category :
Javascript
HTML
jQuery
---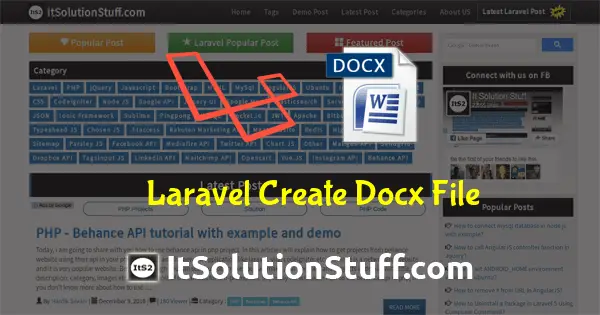 Today, i am going to share with you how to generate docx file using phpword in laravel 5 application. After read this tutorial you can understand how to use phpword with laravel 5, laravel 5.1, laravel 5.2, laravel 5.3, laravel 5.4 and also upcoming laravel 5.5 version. In todays world, we sometime.....
---
---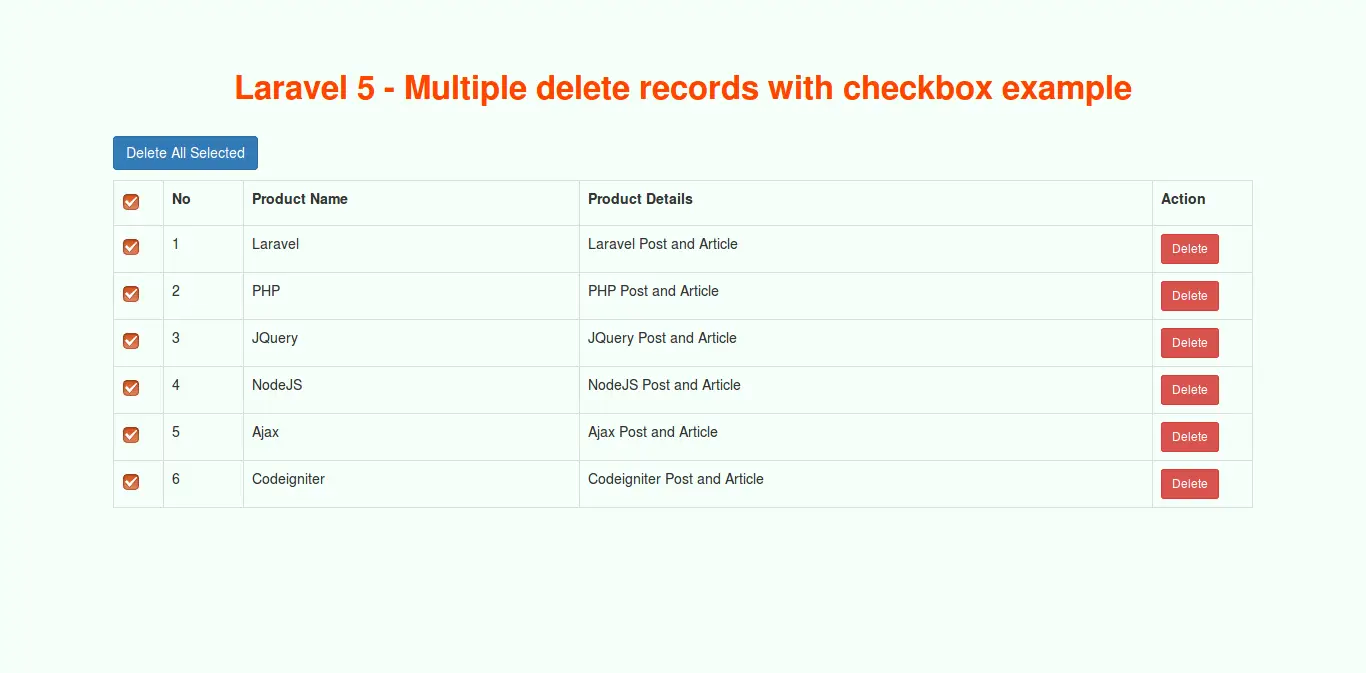 It's almost need to give feature for remove multiple records using checkbox, if you are developing e-commerce application or any big web application then you must give feature to delete multiple records. So in this post, i will let you know how to delete multiple records with checkbox in laravel 5.....
By
Hardik Savani
| July 18, 2017 |
Category :
PHP
Laravel
Bootstrap
jQuery
MySql
Ajax
---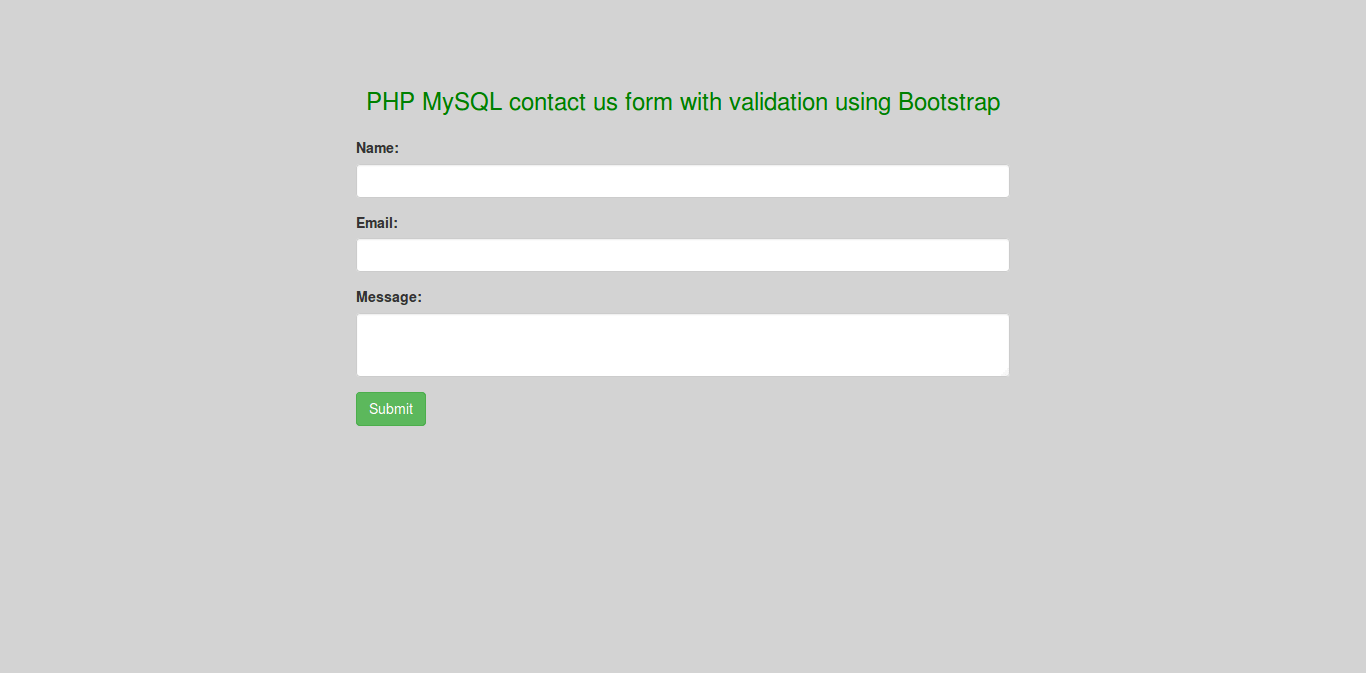 Today, i am going to share with you how to create custom contact form in PHP and store in mysql database. You can simply create enquiry form or feedback form with validation using bootstrap design. Contact US Or Feedback form is a very basic feature of every website because that way customer can co.....
By
Hardik Savani
| July 16, 2017 |
Category :
PHP
Bootstrap
MySql
---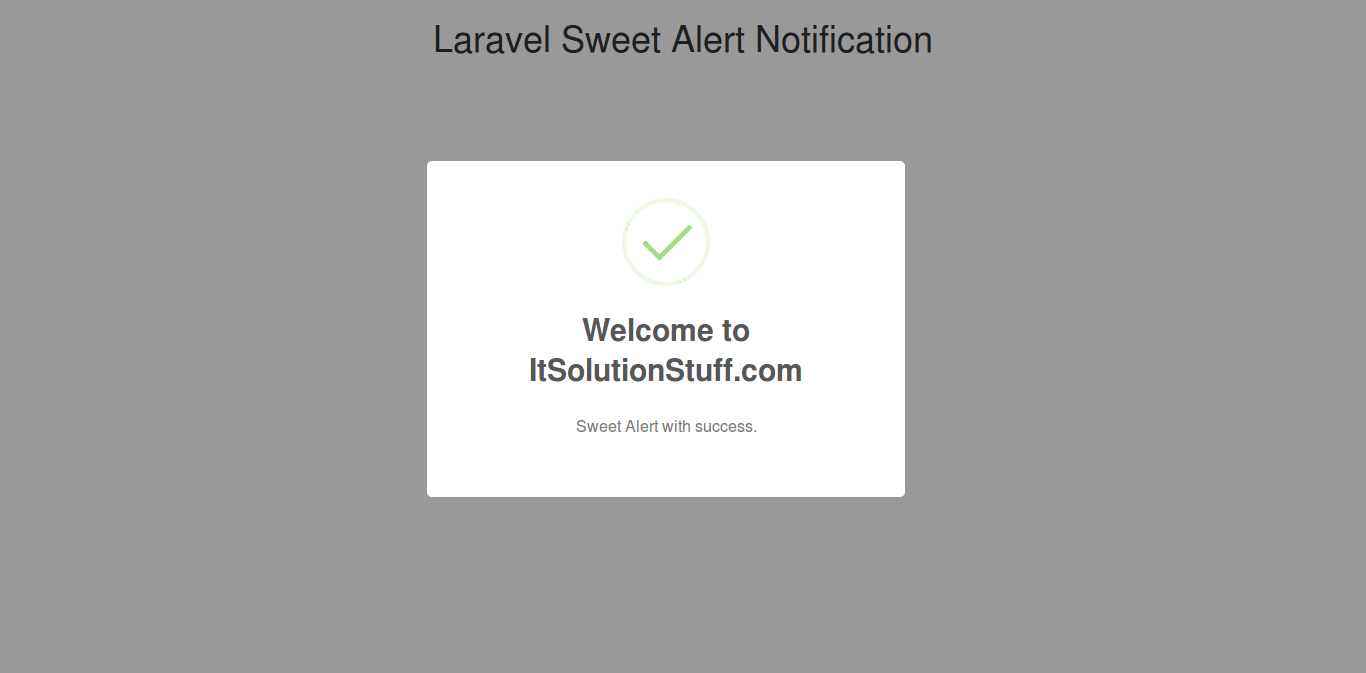 In this article, we will learn how to implement sweetalert in laravel 5 application. Here i am going to use uxweb/sweet-alert package for Sweet Alert Messages in laravel 5 application. we can simply use with laravel 5 all version like 5.1, 5.2, 5.3, 5.4 and next upcoming 5.5 too. Sweet Alert is a e.....
By
Hardik Savani
| July 14, 2017 |
Category :
PHP
Laravel
Bootstrap
---
Featured Post
---